There's a quick and easy way to fine-tune the UX of your mobile app, and that's by conducting Mobile Usability Testing. In this article, we are going to explain what a mobile app UX is, as well as how you can test and improve it to perfectly meet your users' needs.
What is a mobile app UX?
A mobile app UX describes all the interactions a user has with your mobile app, including how they feel while using it, how easy it is for them to achieve their goals in the app, and what impression your product leaves after the interaction. 
The term "mobile app UX" is used when talking about any type of handheld device, including not only mobiles, but also tablets and wearables. Designers also sometimes refer to it as "Mobile UX", which also includes the user experience on mobile websites.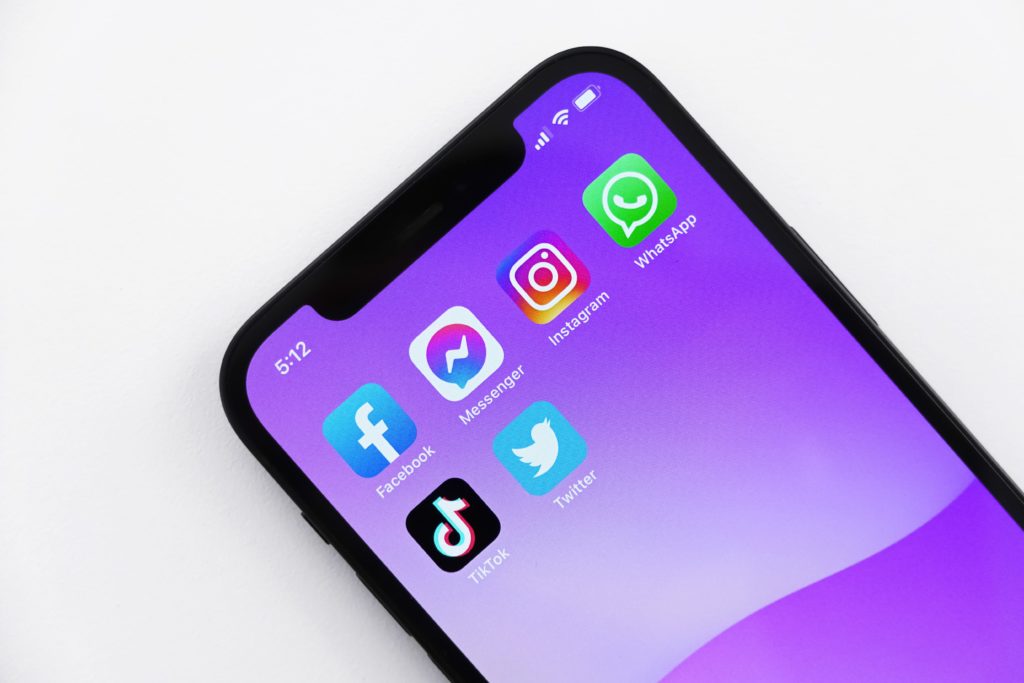 Benefits of a good mobile app UX
When creating a mobile app from scratch or even designing the mobile version of your website, taking your time to design good UX is important for a number of reasons. 
First, a good mobile app UX assures your users will be able to easily achieve their goals with your application. This means that it doesn't make any problem for them to buy a product or service through your app, log into it, and find any type of information they are seeking. This is beneficial for both you as a business and them as your customers. 
Second, good UX significantly boosts the conversion rates. If a user downloads the app, but can't navigate it or find something they need, they'll probably leave and go to your competitors. Nowadays, people just don't have the time to try and figure it all out. If they feel trapped and confused on a small screen size, they simply won't use the application. 
Investing in a improving your mobile UX can help you avoid those problems and make sure users are satisfied with the experience they have with your product. Plus, good mobile user experience will leave a positive impression on a company as a whole.
How to improve your mobile app UX?
The best advice one can get on designing a good UX is to design with the user in mind. However, mobile app UX design process can be rather tricky due to its small screen size. This is even more challenging when designing a mobile website, where you basically have to figure out a way of putting all the information from the desktop into a 2-3 times smaller frame.
Fortunately, there are plenty of mobile UX design tips that can help you. Here are some of the most important mobile UX best practices from Dribbble to keep in mind.
Another important aspect of designing for mobiles is to test your application with users throughout the entire design and development process. From the prototyping stage to the demo version, including the post-release, you can't underestimate the value of mobile usability testing. 
There is no better way to get real insights on user behavior than to watch them directly interact with your product and spot the confusions right away.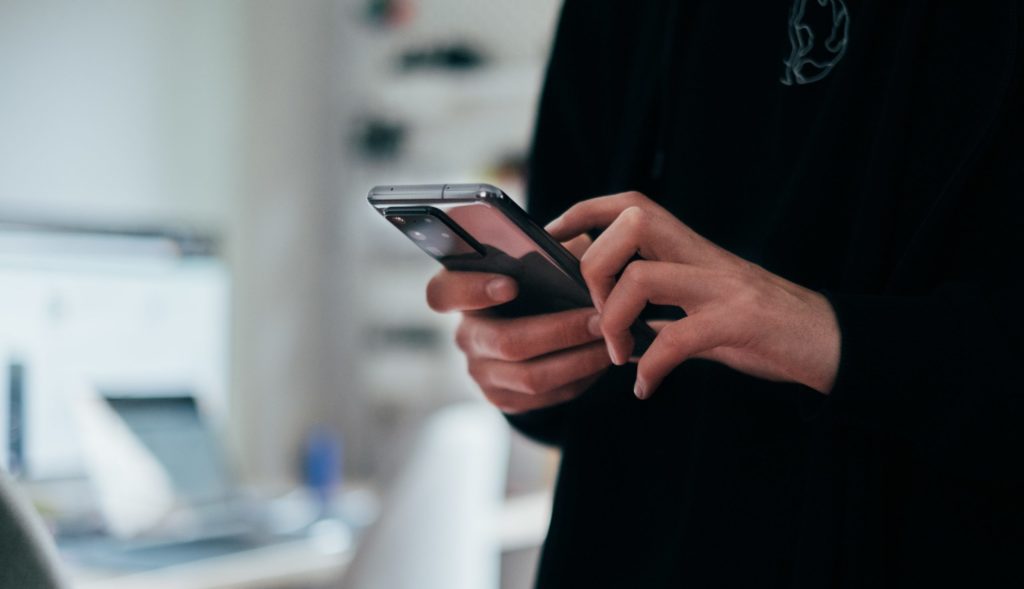 How to test your mobile app UX with UXtweak
There's a quick and easy way to test your mobile app UX using UXtweak's Mobile App Usability Testing tool. 
This tool will allow you to give users specific tasks to complete inside the application and watch them interact with the product using voice and video recordings. The best thing is that you can try it for free with our Starter plan! 
P.S. Apart from testing mobile apps, UXtweak also allows you to test mobile app prototypes, demo versions, and even mobile websites!
You can set up a mobile usability testing study in 5 easy steps:
1. Create a new study and choose what you want to test
Register or log in to the UXtweak dashboard and create a new Mobile Usability Testing study. Here, you can choose what you are going to test: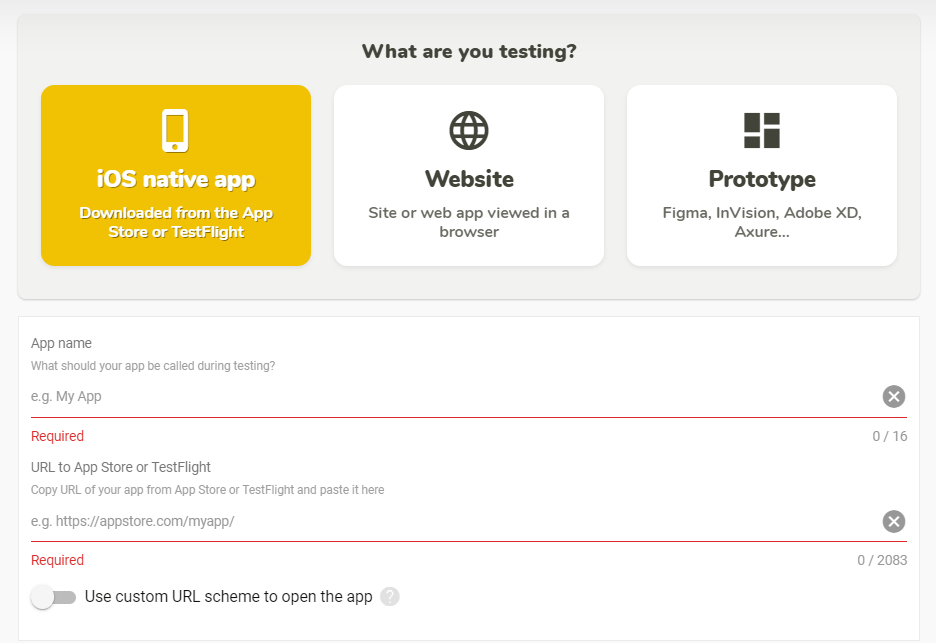 If you are testing an iOS native app, you'll have to insert the AppStore link into either your app or a TestFlight link with the demo version of your application. 
If you wish to test an app's prototype or a mobile website, you'll just need to provide its publicly accessible link.
2. Add tasks for the testers 
The next step is to create tasks for your study. They should replicate real life scenarios and common user activities in your mobile app. For example, if you're testing a clothing store's mobile app, ask users to find an item and add it to the cart.
3. Launch the study and share your link with the participants 
If you already have the respondents for your study, all you have to do is launch it and copy the link. You can then send the link to your testers via email. 
In case you don't have the respondents recruited yet, UXtweak will be happy to help you with that! You can either get targeted testers from our 155M+ User Panel or set up the Recruiting Widget on your website and ask people to help you with your research for a small incentive.
4. Conduct the study
To complete the study, respondents first need to open your link on their mobile phone. They will be automatically redirected to the web guide and asked to install both your app and the UXtweak app, to guide them during the testing.
As soon as everything is installed, they will be presented with the study, and voice and screen recording will be turned on. The user will only need to read the task, switch to the testing app to accomplish it, and once they think they've finished, return to answer the study questions.
Here's a short video that explains the whole process:
5. Analyze the results 
After the study is finished, you can review the results. UXtweak stores all voice and screen recordings in your dashboard for easy access. The tool's deep analytics will help you easily analyze the respondents and see the bigger picture of what needs to be fixed. 
Analyze user behavior, evaluate their feedback, watch the recordings, and based on those insights, improve your mobile app UX.
Try it yourself!
Now that you know how easy it is to test and improve your mobile UX, don't hesitate to try and do it yourself! We are granting FREE UNLIMITED access to our Mobile App Usability Testing tool till August 1st, 2022.  
All you have to do is register or log in to your UXtweak account and start testing!