Before we get to the list of 7 best survey tools, let me refresh your memory and remind you what a UX survey is:
UX Survey (a.k.a. Questionnaire) is a UX research method used to gather both quantitative and qualitative feedback from the users. The data collected in such surveys allows you to validate customers' satisfaction with the product, service or just get their opinion on specific elements of the website. 
A UX survey can be conducted both offline and online. Both options are very effective when collecting insights, however, according to Hubspot there are significant advantages to bringing your survey to the online world, such as:
Cost (it's much cheaper to conduct your survey online) 

Accurate and detailed reports

Flexibility 

Respondent control and targeting opportunities
 To run your own questionnaire, all you need to do is choose the right survey tool that fits your needs. Luckily, there are plenty of these on the market. 
However, with such a wide range of survey tools they can be hard to compare and decide which one is perfect for you. That's why we created that list of 7 best survey tools! Check out our comparison and we hope it will help you choose the ultimate UX survey tool for your project.  
When do you need a survey tool?
As we already discussed, surveys allow you to gather both quantitative and qualitative feedback from the users. Depending on the kind of question you ask (open, closed or rating), with surveys  you can get the most out of your research at any stage of the development process. 
With modern survey tools you can, for example, set-up a questionnaire on an already running website to validate customer satisfaction. Or maybe you are adding a new feature/design element and want to find out if it's as useful as you think. You can ask users to rate their experiences, share their thoughts on a certain subject, whatever you come up with. 
With all that mentioned above, surveys are clearly a universal method for gathering feedback and you can never go wrong with them. So, whether you are just launching a new website or trying to improve the old one, a UX survey tool will definitely come in handy. 
Let's take a look at the best of the best:
7 best UX survey tools:
UXtweak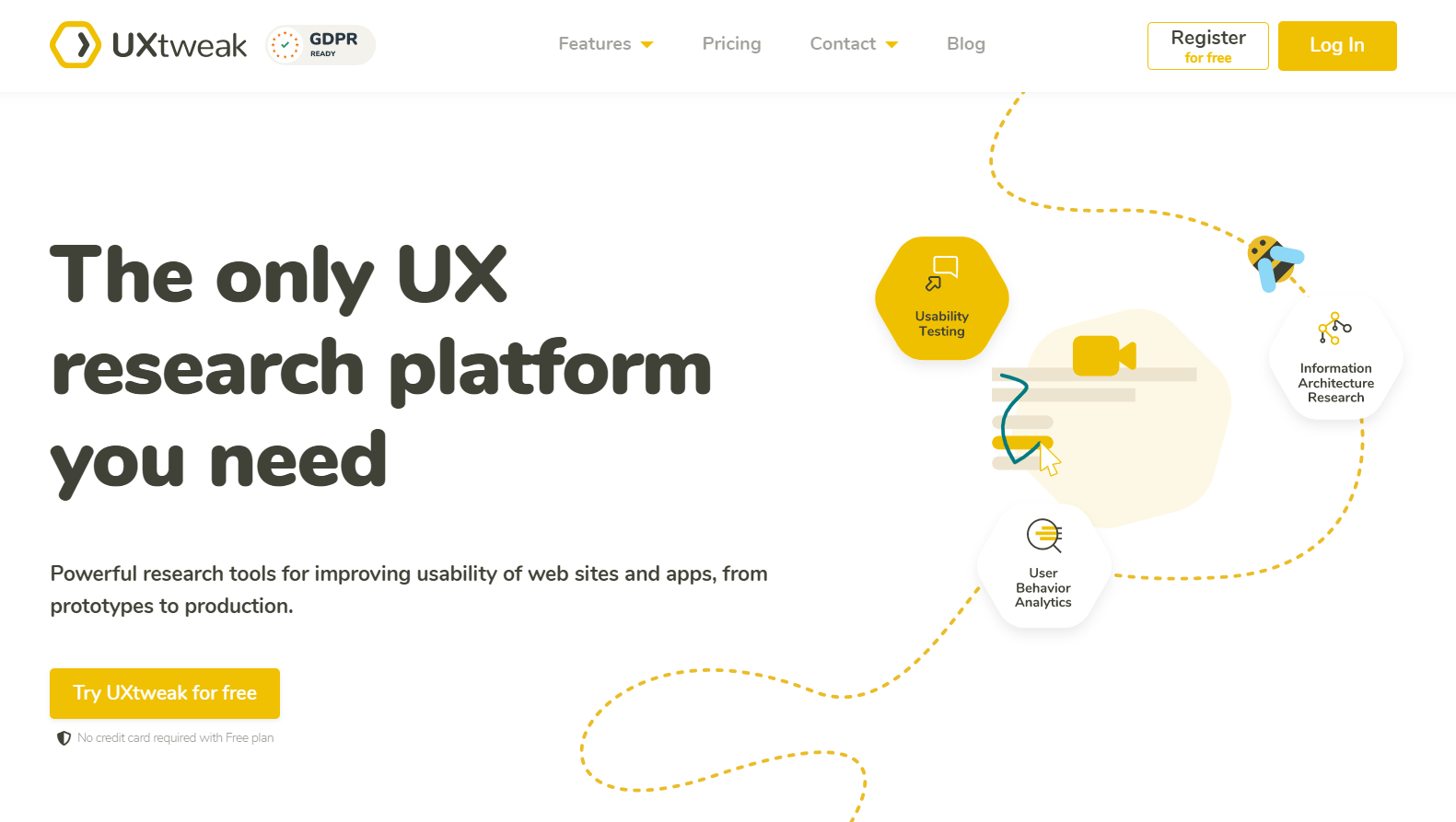 A next-gen user research platform with a great UX survey tool, besides other usability testing features. 
UXtweak offers all the functionalities you need to create an insightful survey. It's super easy to set up, very simple in use and takes no more than 3 minutes to create a UX survey. Moreover, the UI is very intuitive – a great choice even for a complete beginner. The analytics are as advanced as can be. Very detailed, with lots of graphs and visuals that are also easy to read. 
Pricing: A free plan for small projects. Pro plan starts from 70€/per month, depending on the number of users. Customized pricing available.
Survey Monkey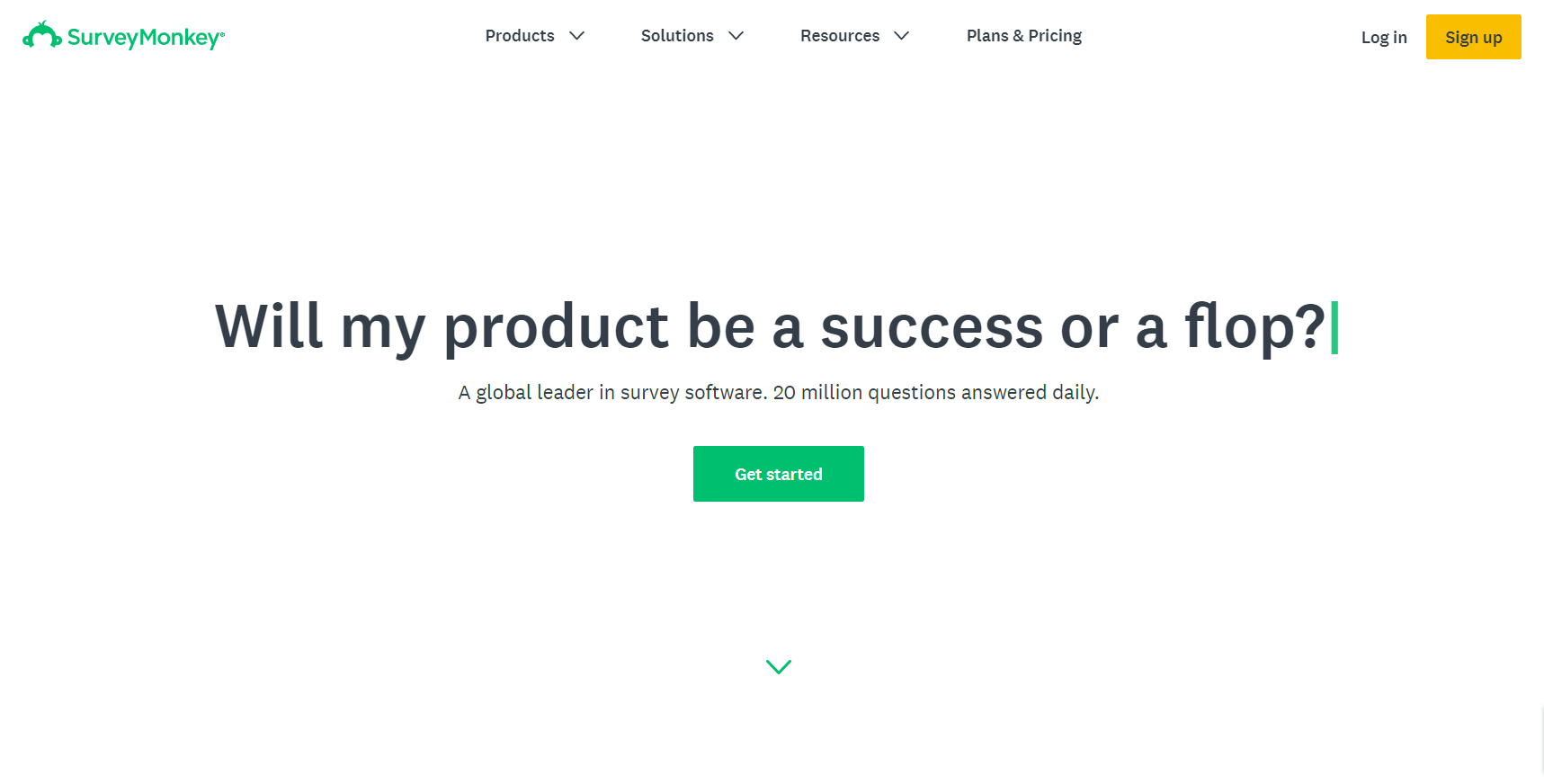 Another popular platform used for creating UX surveys. 
Easy to use, but has a little less intuitive UI so the set up can take some time. Survey Monkey also offers templates. Their free plan is, however, very limited and doesn't allow any customization or data export. All in all, a good choice for somebody who is looking to run a simple questionnaire.
Pricing: €30 / user / month for a standard plan. Pro is €75/month.
Alchemer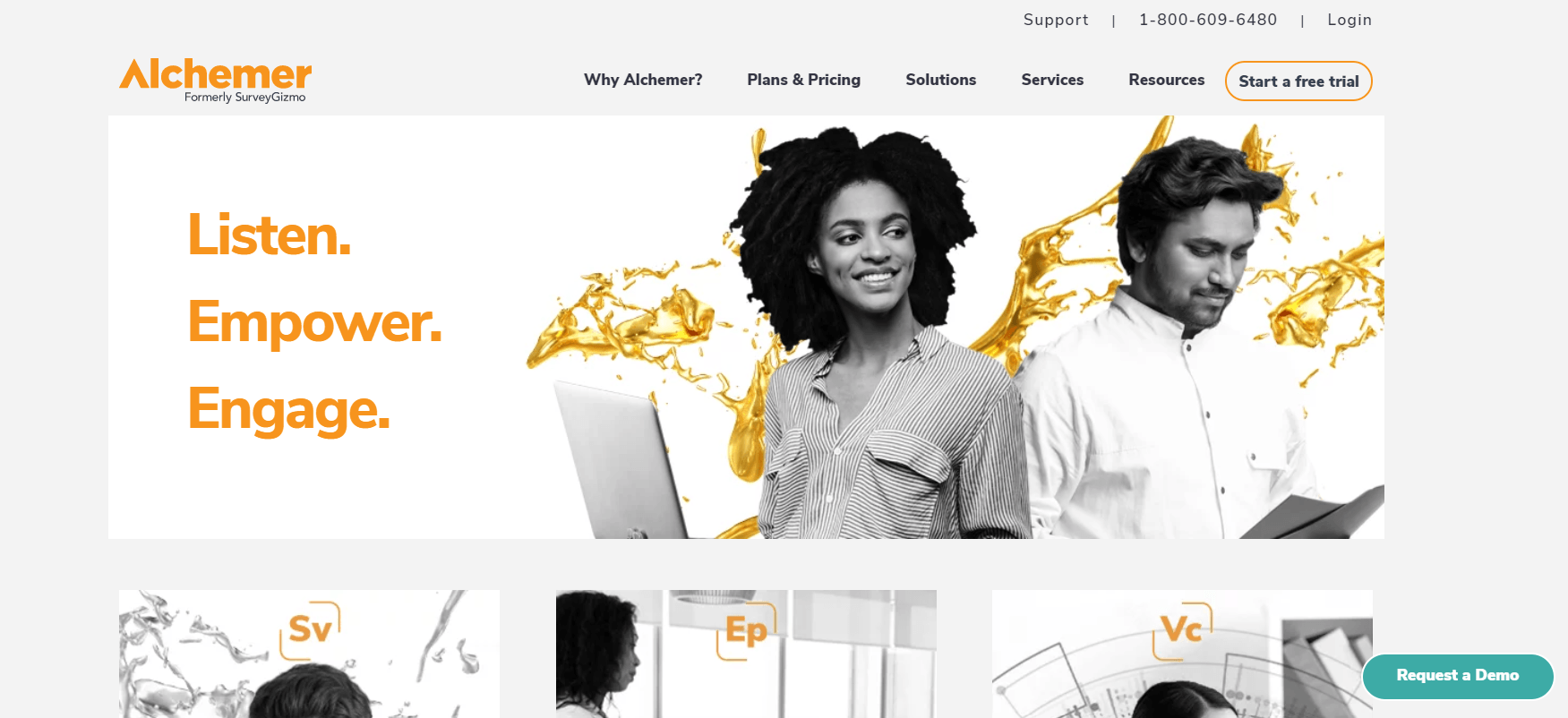 An oldie that offers a set of market research and feedback gathering tools. Also known a couple years ago as SurveyGizmo.
This survey tool supports tons of languages which is a great advantage. Alchemer, however, is not as easy to use. This would be kind of an old-fashioned choice, but then again – proven with time. Some users claim it to be quite hard to understand especially for complete beginners at research. They have great analytics but only in Pro plan and some say they lack customization. 
Pricing: basic plan starts from 49$/month. Pro plan is 149$.
Typeform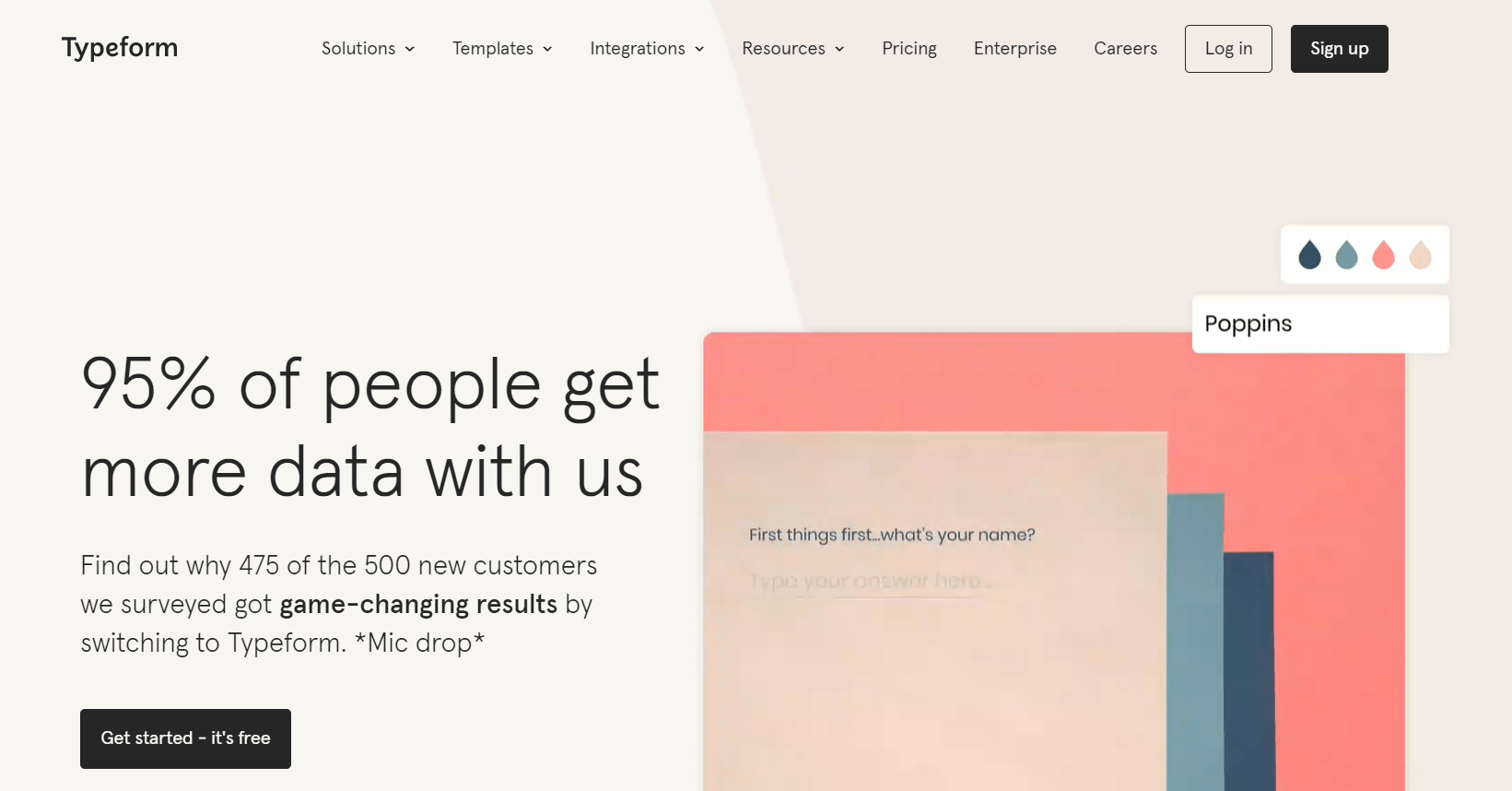 A very stylish choice, this survey tool is unique for it's designs. The functionalities, however, are quite limited as well as their reports. Some users say "there are serious limitations on the accessibility front". A great advantage of Typeform is that they allow you to connect the gathered data to popular apps like Slack, Google Sheets, Zapier etc.
Typeform is one of the options if you want a simple but cute survey with a few simple questions.
Pricing: Their plans start from 21€ and go up to 75€.
Qualaroo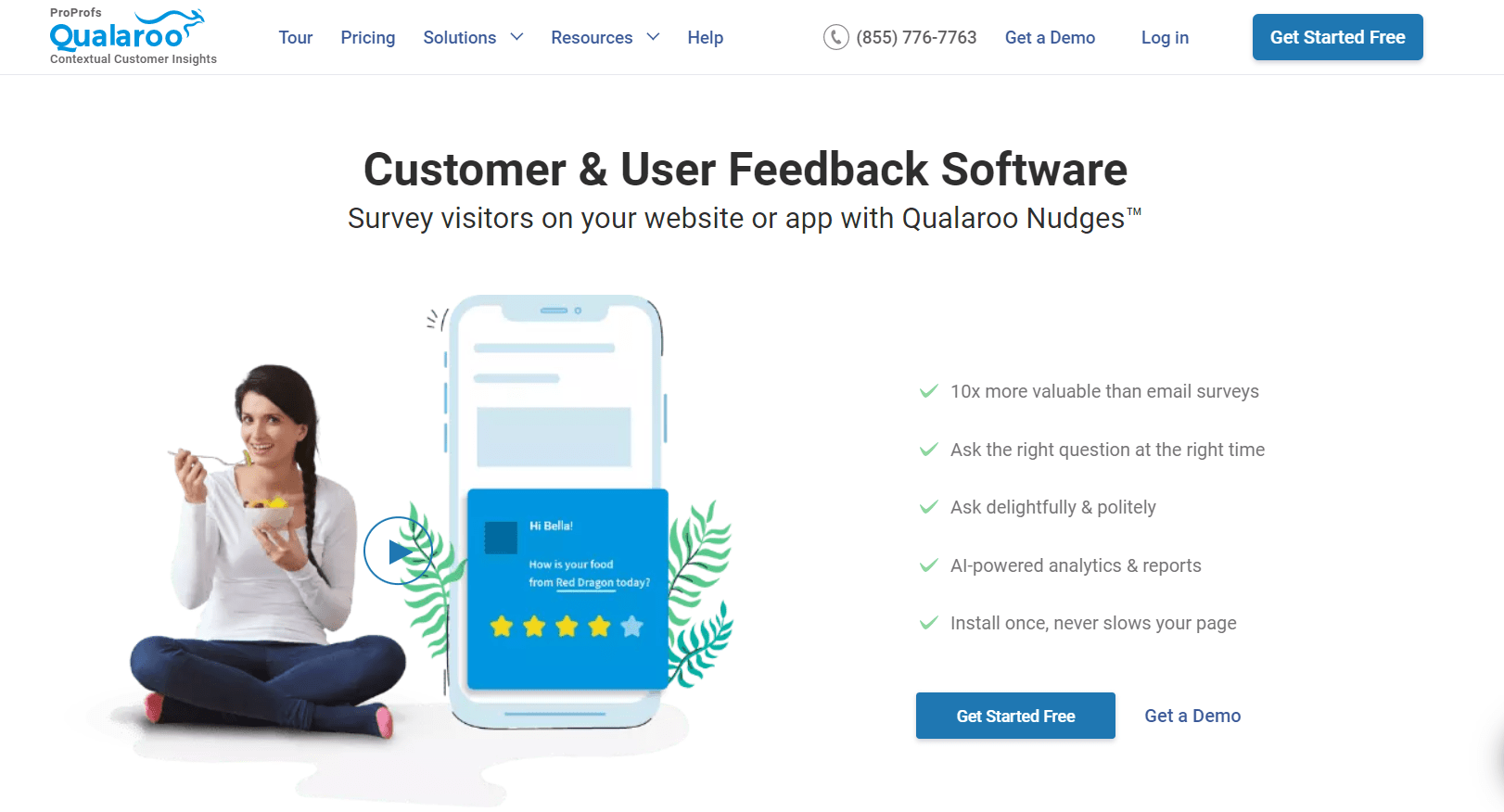 Qualaroo offers some nice templates for gathering user feedback and is one of the most popular choices in the industry when it comes to questionnaires.
Their UI could use some improvements, it's hard to navigate and it's just a lot of everything going on. They also lack customization variety and analytics depth. However, other than that, it can help you gather some pretty good insights on your website users. Definitely consider them as your survey tool of choice.
Pricing: Basic – 80$/month, Enterprise is 160$.
Survey Sparrow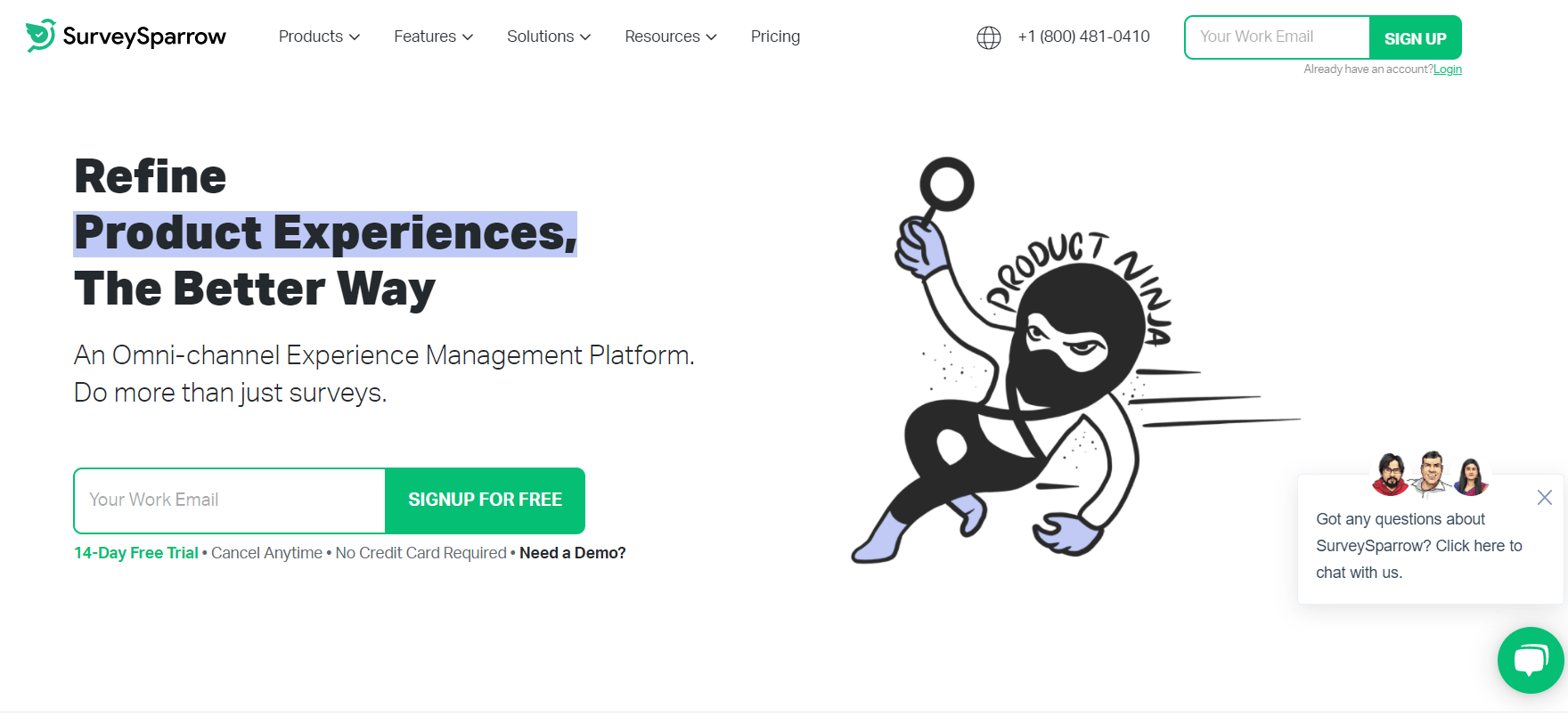 Survey Sparrow is a tool that supports a huge variety of languages. They promise their customers chat-like experience and rather engaging surveys. The UI is quite pleasant as well, even though, could use a little upgrade. Their analytics are deep but some users claim them to be hard to read and navigate. This tool is a fine option but is a bit more pricey.
Pricing: Their plans start from $99/month, Enterprise is $499.
Google Forms
As always Google provides us with a great spectrum of tools for any needs, surveys included.
Forms is one of the most famous survey tools. They offer unlimited questions, respondents and surveys which is a great bonus. However, we can't compare Forms to some other UX specialized platforms. It's a great way to gather data, but with analysis and reports you'd have to rely on some other platforms. Good choice when you need to gather some basic data, but if you want to conduct an insightful UX research survey, I'd rather go with a specialized tool.
Pricing: free.
Stop wondering, just ask
Seeking your customers' opinions and basing your design and product improvements on it is a key to good experiences. Learn how to analyze the results of your survey for better insights! Start gathering user feedback through questionnaires and use a survey tool to help you. Register to UXtweak and get access to this and many more testing tools to increase the efficiency of your UX research.