Luckily enough, we live in a time with numerous options that increase efficiency. Did you know that usage of appropriate tools can save you a lot of resources in terms of money and time?
Choosing the right tools can help your start-up with managing internal communication, project management, marketing, UX and SEO optimization of your webpage, and with other things that will help you grow new business.
It is not always possible to pick the best tools for your start-up right at the beginning. But the good thing is, that there are a lot of tools on the market that offer a free day trial so you can actually try them out and see whether they suit you or not.
Make your start-up smarter
We are bringing you the list of the 10 Best tools for startups in 2022:
1. Asana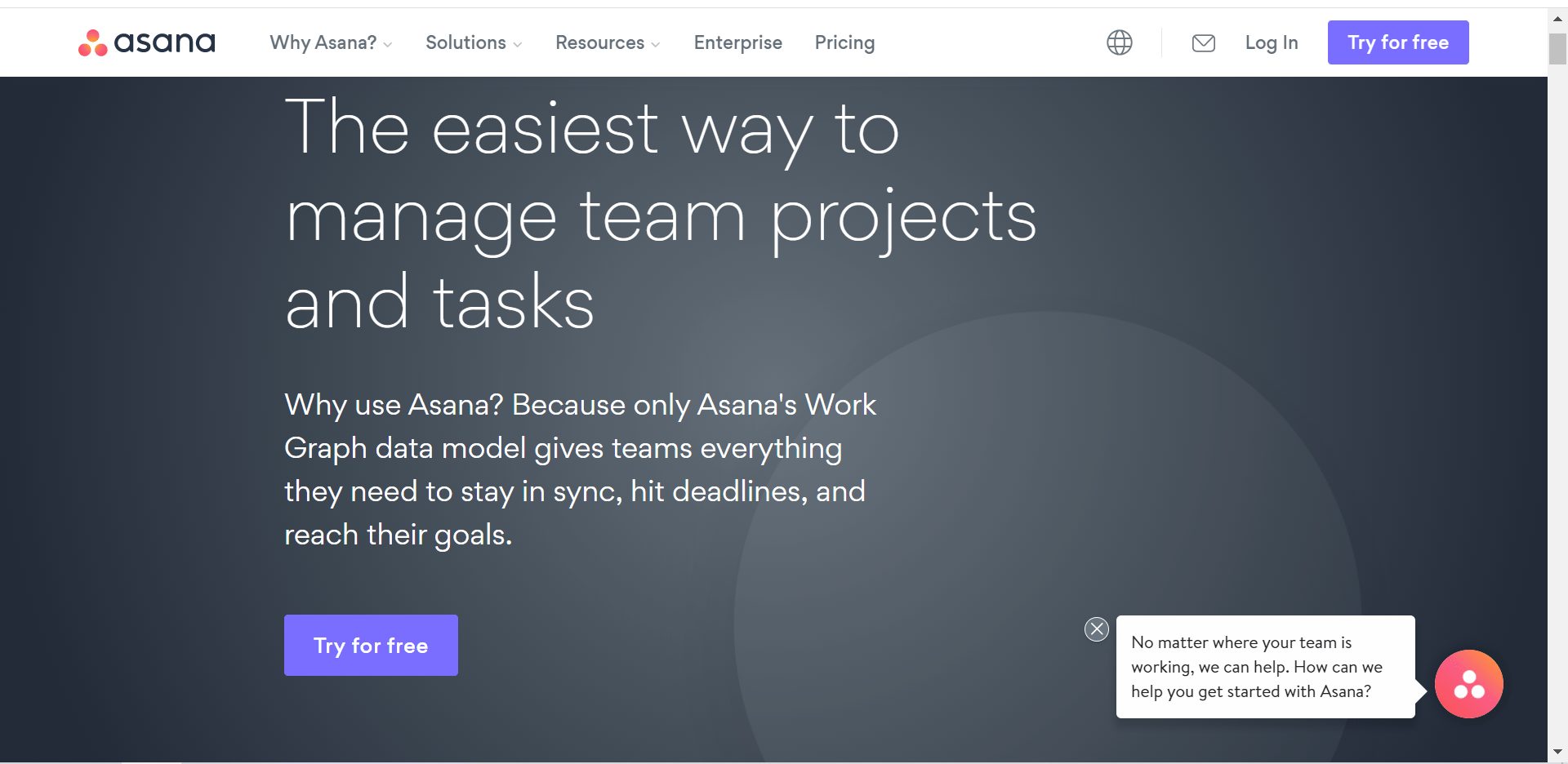 Asana is one of the best tools for startups when it comes to project management among start-ups. But it is not only popular between new businesses, companies such as Uber, Google, PayPal, and Facebook were also using this tool to increase effectiveness within the project management.
This tool helps with managing and organizing tasks, tracking progress, following deadlines, and it also enables teams to communicate within the platform. It drives businesses' innovation and growth by providing an overall outlook of the projects and individual responsibilities.
Features:
Timelines

Portfolios

Goals

Automation

Workload
Pricing:
Asana offers a free plan for teams of up to 15 people. It consists of simple tasks and project management.
The Premium plan starts at 10,99€ and the Business plan starts at 24,99€. Both prices are per user and per month billed annually.
2. Slack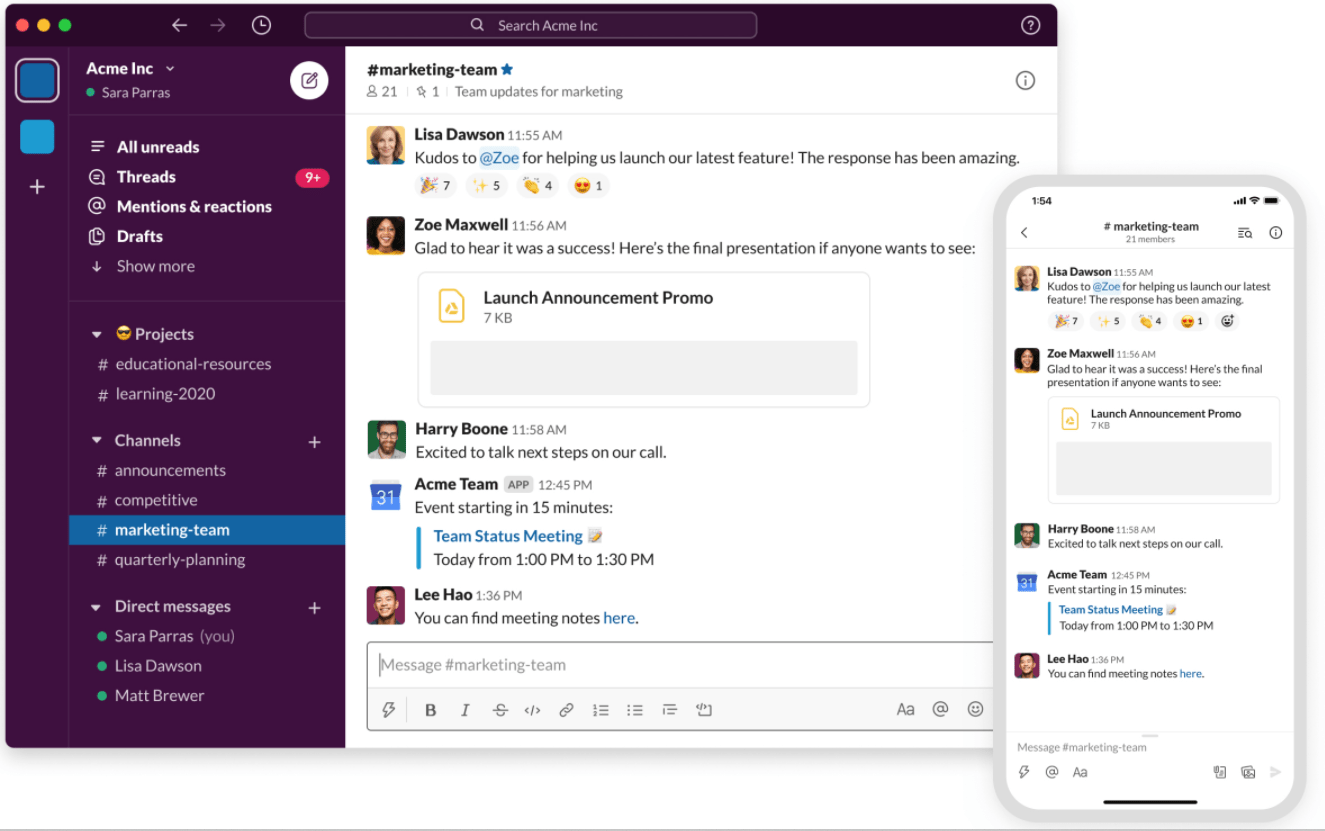 Slack is the tool that will help you manage and improve your internal communication. Slack is also one of the fastest-growing business applications in the previous years and currently, over 75,000 companies are using this tool.
Slack enables you to create multiple channels where you can discuss different projects and topics. One of the best features of Slack is the possibility of connecting other tools that your start-up uses, for instance, Gmail, Google Drive, etc.
Features:
Organized conversations

Possible external collaborations

Voice & Video calls

File sharing
Pricing:
A free plan is limited to only 10,000 messages and integration only allows no more than 10 other tools.
Paid plans start at 6,25$ and 11,75$ per person monthly when billed yearly.
3. UXtweak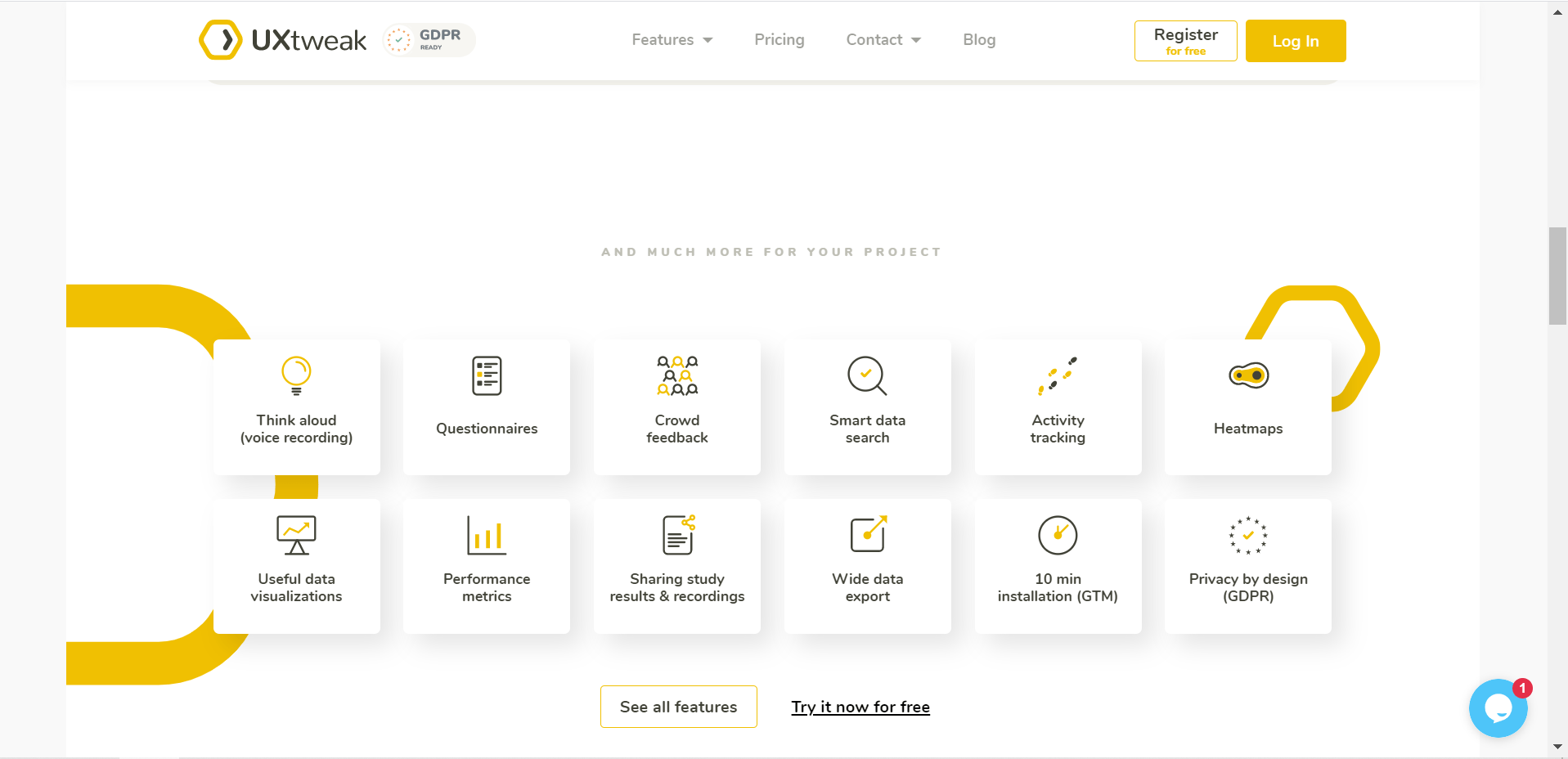 UXtweak is a UX research platform that is providing tools that will help you to test the usability of your websites and apps, from prototypes to production. These tools will provide you with a deep insight into how people interact with your website or app, they will discover usability issues, and much more.
Features:
Pricing:
UXtweak has an unlimited free plan suitable for smaller projects. However, they offer a free trial of the Professional package for businesses on request.
The professional package costs 75€ per month, and the package includes 3 users, unlimited tasks and participants, 30 000 sessions, and 2 domains.
4. Canva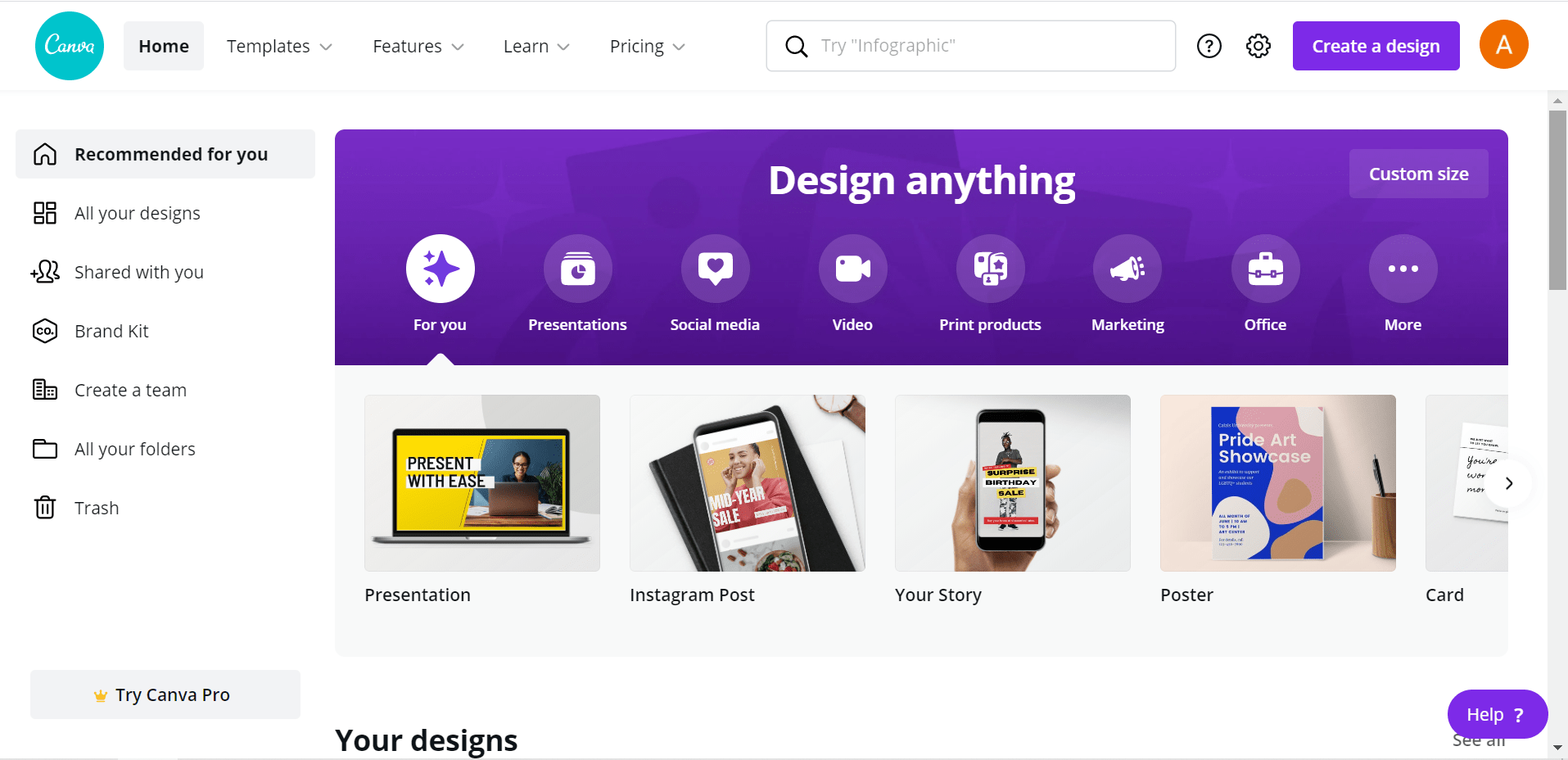 Canva is one of the most popular and best tools among start-ups. Thanks to Canva, you will be able to create amazing designs for your social media, blogs, products, advertisements, and much more.
You do not have to worry if you are not a graphic designer, Canva has a library with numerous templates, fonts, images, videos, etc.
Features:
Photo editing

Content Library

Graphs & charts

Print
Pricing:
You can freely use Canva for free. However, the premium version enables you to create a brand kit, and use premium content such as images, videos, and icons.
The premium version is available as a 30-day free trial. After that, you need to pay 12,99$ a month.
5. Grammarly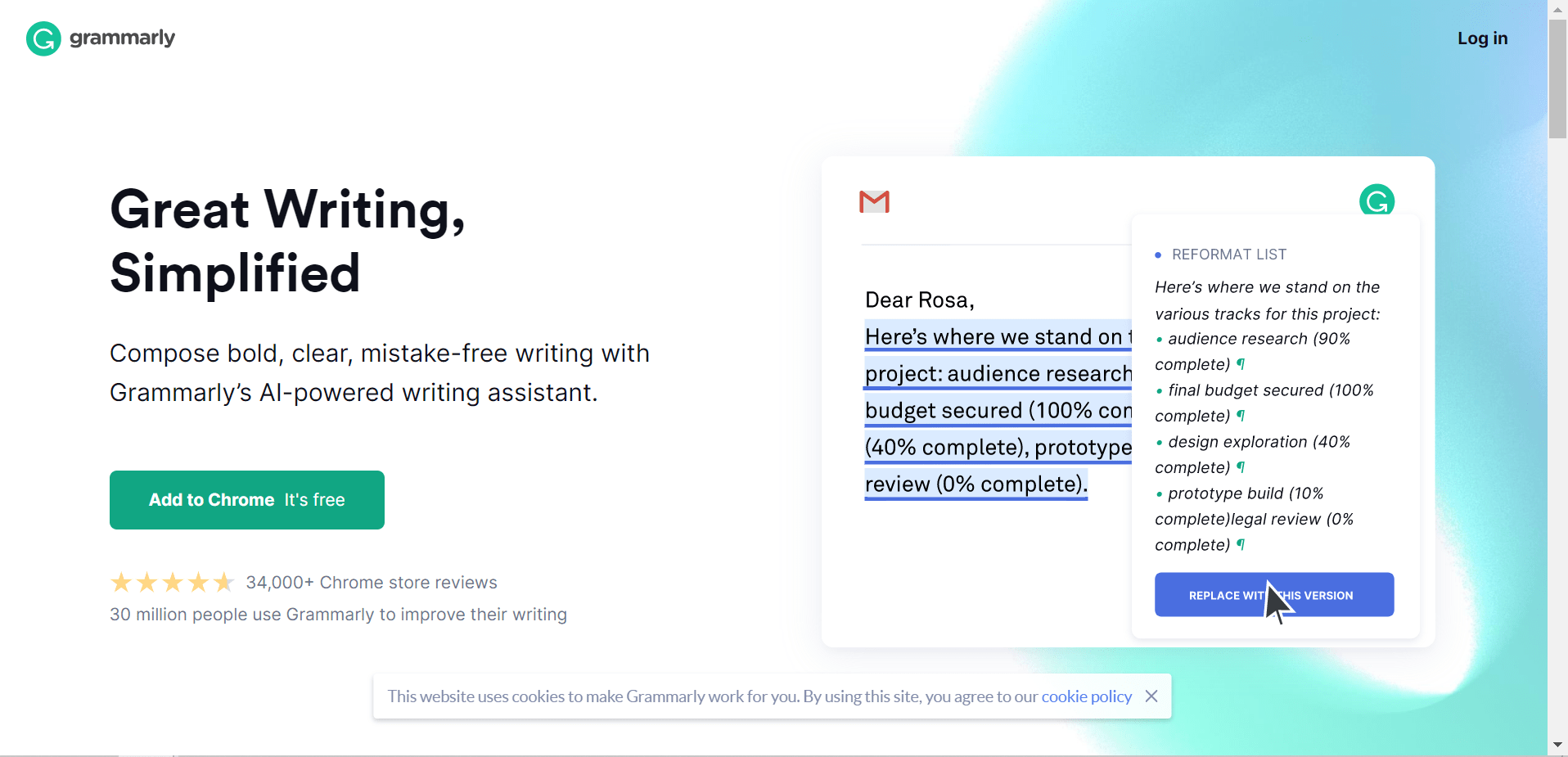 Grammarly is a tool that will help you to be present on social media and the web without grammatical and spelling mistakes. It is a writing assistant that offers you specific suggestions to help you improve your writing. Grammarly is also analyzing and evaluating your tone of voice, and it will tell you how your text might sound to readers.
Features:
Correctness

Clarity

Engagement

Delivery

Plagiarism detection
Pricing:
You can download Grammarly for free. The free version will correct your grammar, spelling, and punctuation.
You can also purchase a premium plan (starting at 11,66$ a month), or a business plan (starting at 12,50$ per member, monthly).
6. HubSpot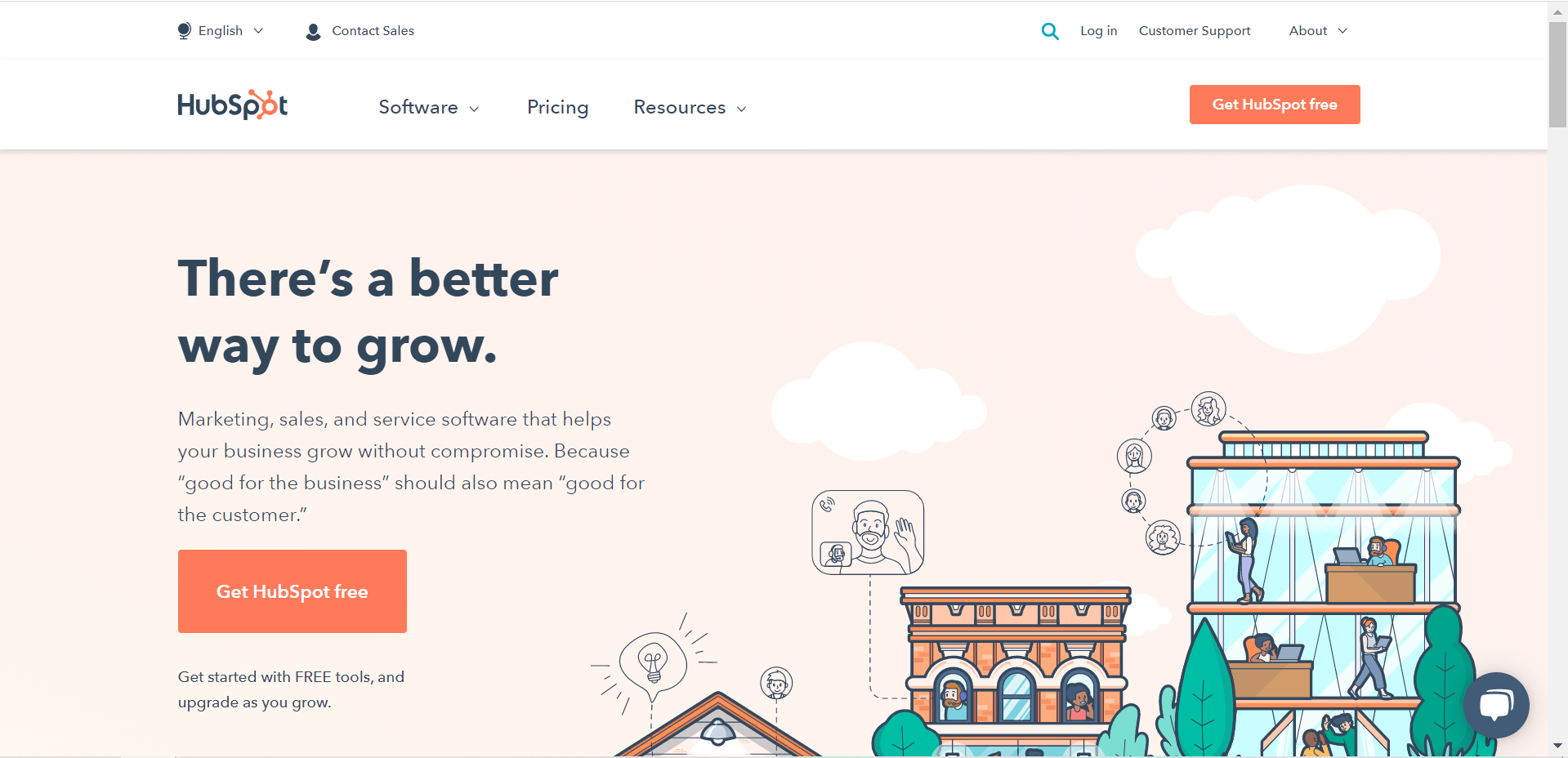 Building and maintaining a relationship with your customers is extremely important. HubSpot is one of the most preferred tools for startups that provide a free CRM tool. HubSpot's CRM platform has all tools your start-up needs for marketing, sales, content management, and customer service.
Features:
Content management

Contact website activity

Companies

Deals

Tasks & activities
Pricing:
HubSpot offers a free CRM tool with many features.
When it comes to paid offering, you can choose between products & plans, or bundles. Hubspot pricing differs, but the starting point is usually 41€ per month for a Starter package.
If you are looking around for the right CRM, take a look at this comparison of the best CRM for small businesses to find the right one for your startup
7. Gusto
Features:
Gusto is an HR tool that will help you with onboarding, paying, insurances, and much more. If you want your new business to be successful, you need to build your own employer brand. A well-managed employer brand will help you expand your talent pool and attract more candidates for your open job positions, apart from that, a good employer brand can be a strong competitive advantage.
 

Running payroll

 

Hiring

Employee benefits

Business finances

People management
Pricing:
Unfortunately, there is no free trial available.
The core plan starts at 6$ per person plus 39$ monthly base price.
8. Buffer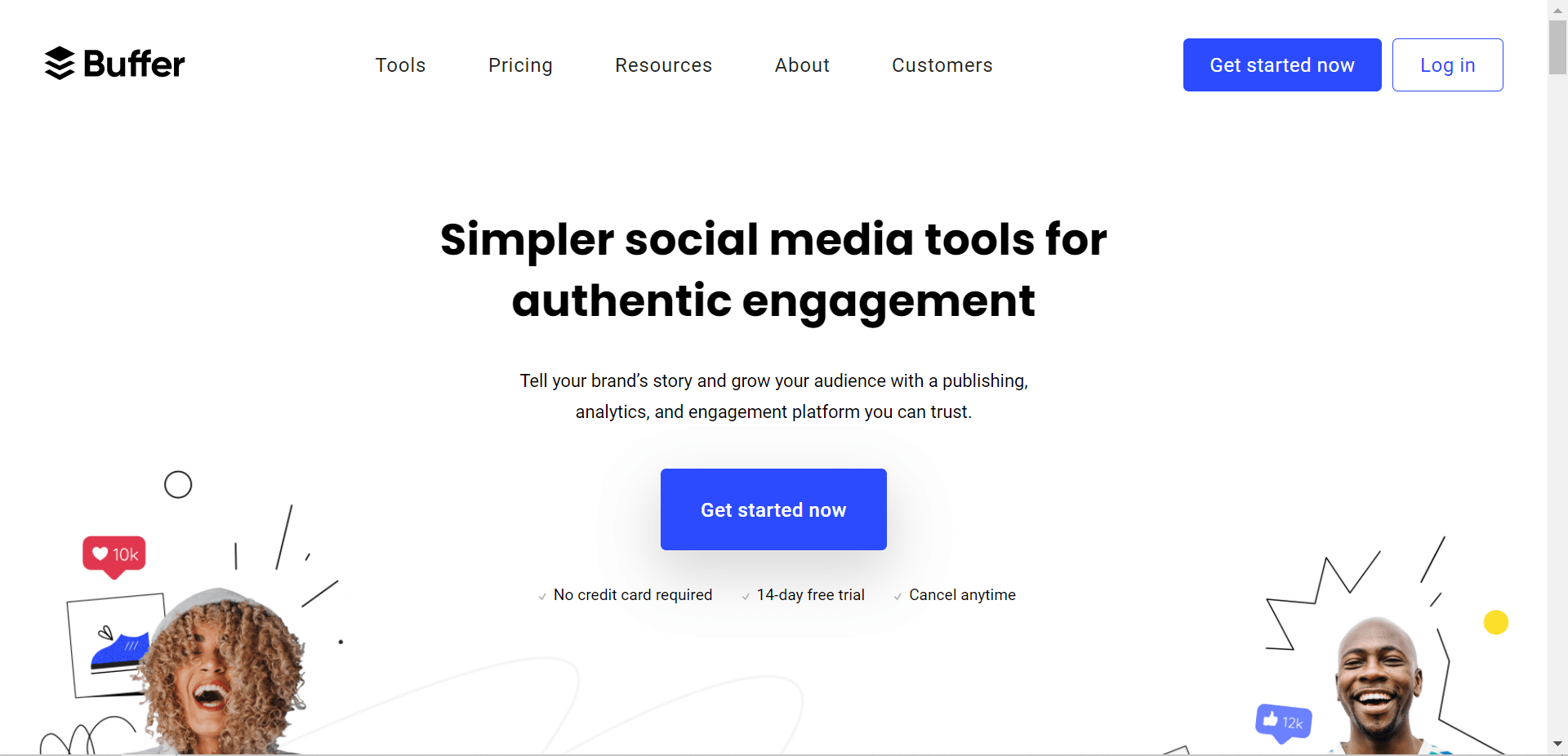 Daily life in startups can be extremely busy. But you can save up some time when it comes to social media management. Buffer is a platform that enables you to manage all of your social media platforms from one place. With their automatization tool, you will be able to publish your content to your social media channels from one place.
Features:
Publishing

Analytics

Engagement
Pricing:
In Buffer's free plan, you will be able to schedule 10 posts for 3 social channels.
Paid plans start from 15$ billed monthly to 99$ billed monthly.
9.

Just In Mind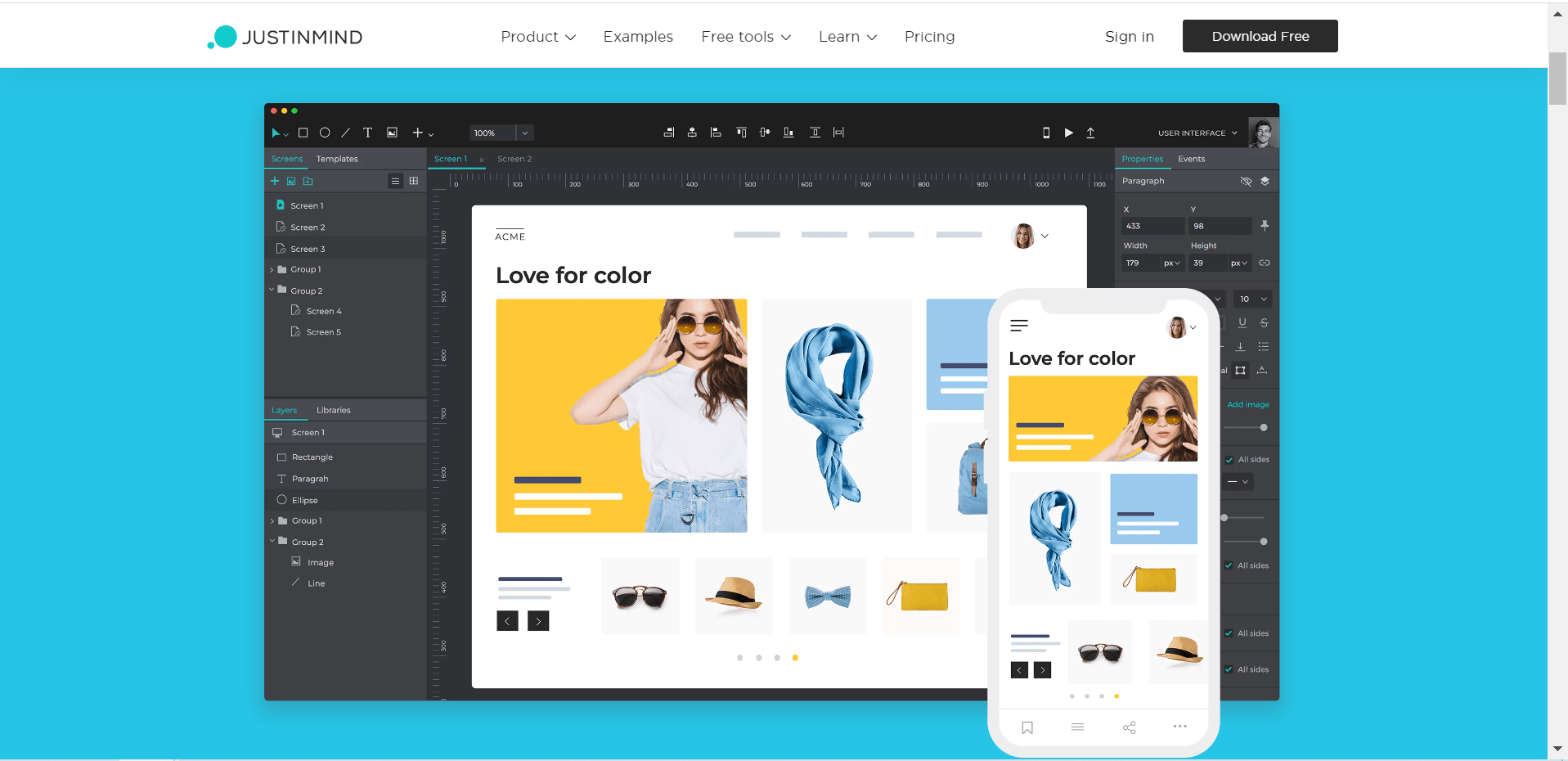 Just In Mind is one of the best tools for startups when it comes to creating wireframes and turning them into highly interactive prototypes. Available web interactions and mobile gestures will make your design process easy and efficient, and you will be able to create delightful user experiences. 
Features: 
Visual design

Mobile gestures

Web interactions

Auto-resize UI components

Liquid layouts
Pricing: 
Just In Mind offers a free wireframe tool with unlimited projects and users, and free UI kits. 
Professional plan starts at 19$ per one user per month. 
10. Foundersuite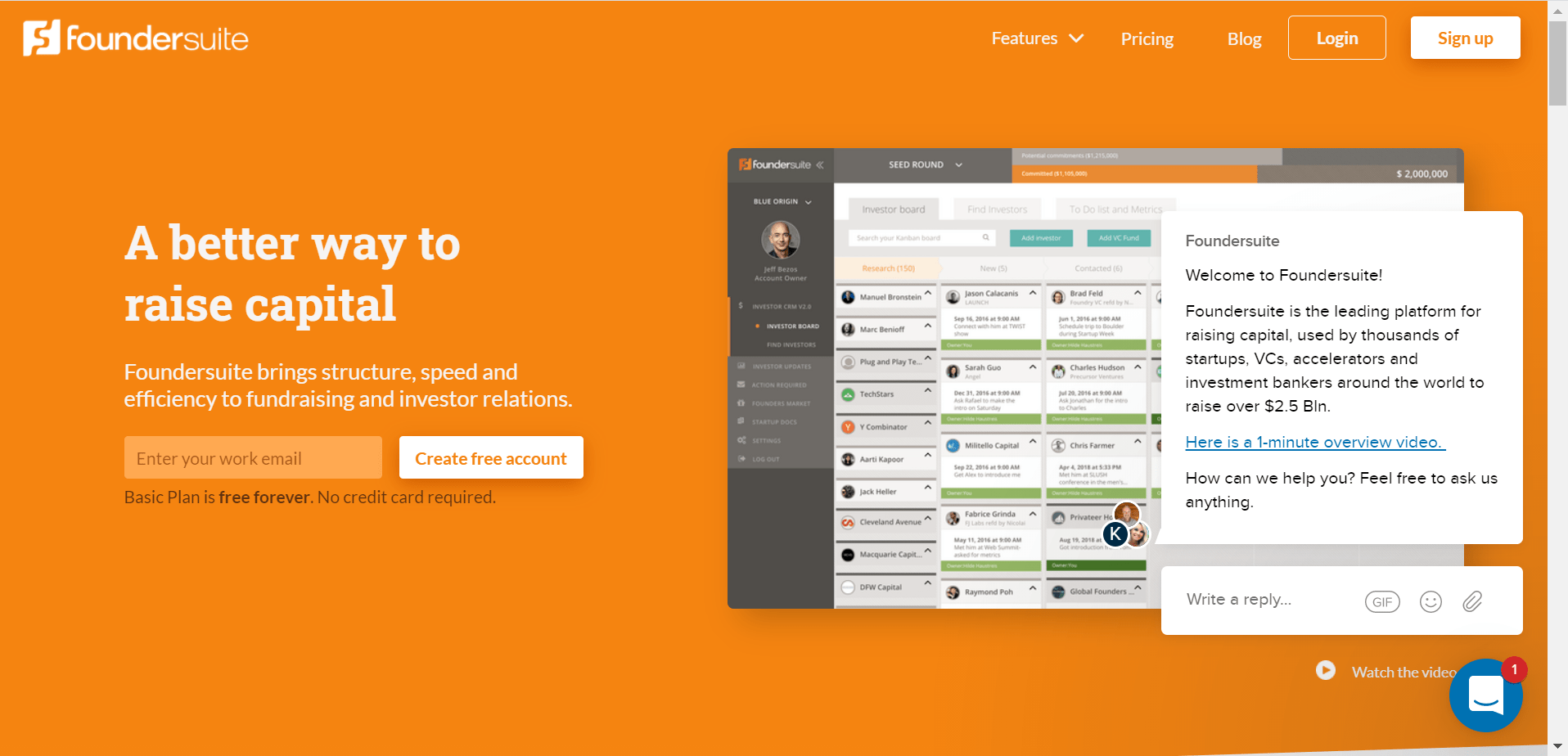 Foundersuite is a leading platform, used by thousands of startups,  for raising capital. The offering of Foundersuit will help you set a structure and efficiency in terms of investor management. 
You can also find tools that will help with creating monthly progress reports, and with customizing your own board and stages of your funnel according to your workflow. 
Features: 
Investor CRM

Investor Database

Investor Updates

Custom emails

Startup Docs
Pricing: 
Foundersuite offers a basic package with 25 investors in CRM. 
Paid offering starts at 44$ , or 62$ billed annually. 
Grab the opportunity
As we mentioned before, managing a new business can be challenging. But there is a huge number of tools that can help your start-up grow and become a scale-up.
Every company needs specific tools on their journey to success, so do not be afraid to try them out. We also suggest you do research about available tools to get an idea about their offering.
In addition, there are a lot of available blog posts and articles that can help you with your research. If you are interested, you can visit our web page and see blogs that can provide you with more tips and tricks for your growing business.
But to make it easier for you, we have created this overview of the best tools for startups in 2022. After your research and trial, you will be able to decide which of them suits you well.