If any of that sounds interesting to you – you should take a look at our list of the best UX groups and communities. We spent hours getting through over a hundred groups to bring you a collection of our favorite Slack, Linkedin, and Facebook User Experience groups. 
We are confident you will find at least one where you belong.
Note: The order of the groups is random.
Top 5 UX Linkedin groups to join 
1. User Experience (UX) / User Interface (UI) / Interaction Design (IxD) / IA / Discussions /Jobs
The group is for everyone that would like to have an informative and interactive discussion on User Experience. You will feel welcomed if you are involved in designing and developing applications,  Interaction design, Information Architecture…
You should join the group, if you are interested in sharing your views, ideas, events, and job offers.
Link for the group: https://www.linkedin.com/groups/4496205/
2. Interaction Design Foundation
Group of Design Foundation (IDF) specializes in education and career advancement for designers. They created a group and anyone is welcomed to join.
Link: https://www.linkedin.com/groups/2529386/
3. UXPA – User Experience Professionals Association International
User Experience Professionals Association International helps out people who research, design and evaluate the user experience of products and services. UXPA is proud to promote UX concepts and techniques through their annual international conference and you can find a lot of inspiration in their Linkedin group.
Link: https://www.linkedin.com/groups/717/
4. UX / HCI Researchers
Description: The group dedicated to UXtweaks specialty – UX research but do not hesitate to join as it is for all kinds of UXers. It will help you to expand our network of people and your ideas. You can even find UX legends such as Jared Spool, Jakob Nielsen, or Don Norman in the group as members!
Link: https://www.linkedin.com/groups/126114/
5. UX Designer
UX Designer group is a great place to share your ideas, discuss the latest trends in UX design and support one another.  Members are encouraged to ask questions about anything related to User Experience, User Interface, Web Design, and more. So, don't be afraid to ask away, even if you are just a UX design beginner. 
Link: https://www.linkedin.com/groups/1854192/
5 UX Slack communities you need to be a part of
1. UX Mastery
UX Mastery is a community that encourages members to join discussions in organized channels.
Our favorite channels within the community we recommend to join:
 #resources – for tips, tricks, and questions for UX-related tools and processes + UX articles shared by other members.
#research-methods – for getting advice on research and discussion 
#feedback – for getting feedback and post your research projects
You can join by clicking this link.
2. Mixedmethods
Their website states that: Mixed Methods is a community interested in the hows and whys of user experience research –  and they do it well. 
Our pick for channels to be a part of:
 #general – for general UX Research topics
 #tools – to discuss and learn about tools used by UX professionals
You can get your invite here: https://www.mixed-methods.org/
3. Designer Hangout
Designer Hangout invites-only community of UX pros who discuss insights and support one another. You can request an invite over at https://designerhangout.co/request if you pass vetting, you will get a chance to learn from over 18,000 skilled designers and researchers.
Recommended channels:
#help_designcritique – need help with a design or an idea? You can collaborate and debate here
#resources_links – for sharing resources that have been helpful in your UX work and would be useful to fellow designers.
#topic_userresearch – discussions on methodologies, data analysis, and all things related to UXR.
If you are looking for another good source of information on user research try visiting our User Research Blog.
4. ResearchOps
Group of people from all around the world who've come together to discuss the operations and operationalization of user research and design research You can join the community by filling out this form https://researchops.community/.
5. IxDA
IxDA or Interaction Design Association is dedicated to the discipline of interaction design. Channels you should take a look at are:
#questions-and-answers – you guessed it – it is about Q&As 😀 
#conferences – if you love UX conferences this is the place you should be at
Link to join the workspace: https://ixda.slack.com/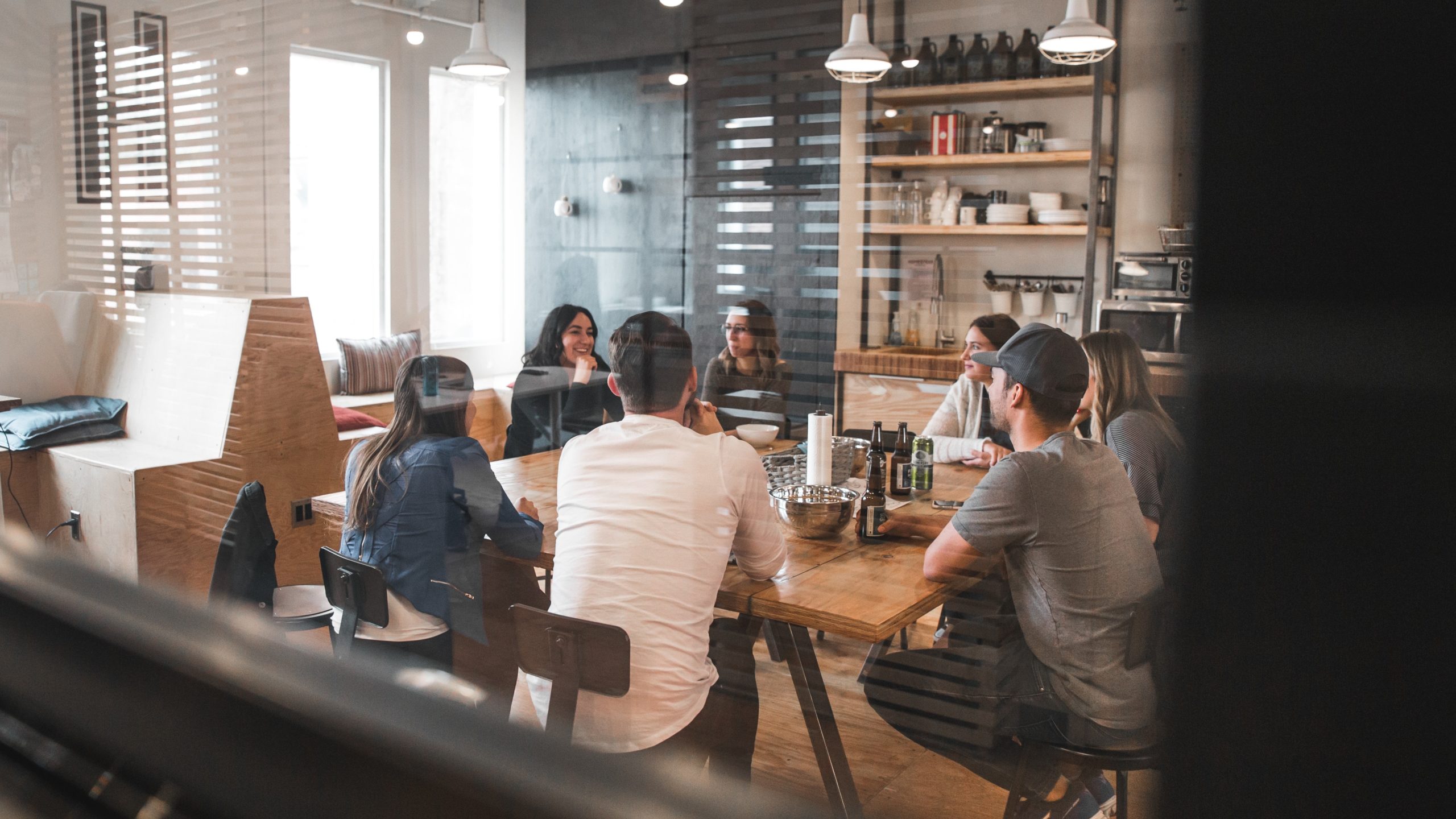 Source: Unsplash
Best 6 UX Facebook groups you shouldn't overlook
1. UX Weekly
This group is an open community offering high-quality curated content every day for everyone interested in UX. Learn, get inspired, connect with other UX professionals or enthusiasts, share your ideas and thoughts, and most importantly have a good time.
Link: https://www.facebook.com/groups/uxweekly/
2. User Research Collective
This collective is created for user researchers wanting to discuss problems, ask questions, get help, find a job, share research methodologies, and bounce ideas around.
Link: https://www.facebook.com/groups/uxrcollective/
3. UX Beginner: Design Community
Facebook group acting as a resource dedicated to helping professionals switch to the UX field. Members are welcomed to share personal experiences, UX career questions and insights, job postings, and helpful UX design resources.
Link: https://www.facebook.com/groups/uxbeginner/
4. User Experience Professionals Association – UXPA
The group supporting those who promote the advancement of the development of usable products. Members come from across a broad range of disciplines that create the user experience. You are welcomed to network in this community.
Link: https://www.facebook.com/groups/404691612915081/
5. UX Design World
For stories about UX Design, finding inspiration and sharing your latest Dribble post to get some feedback.
Link: https://www.facebook.com/groups/378553219697416
6. UX Researchers Association
This group is for UX Designers, Interaction Designers, or User Researchers. It is a place where those who primarily do research can get together and talk, ask questions, share stories, and view/post job offers.
Link: https://www.facebook.com/groups/160753414130590/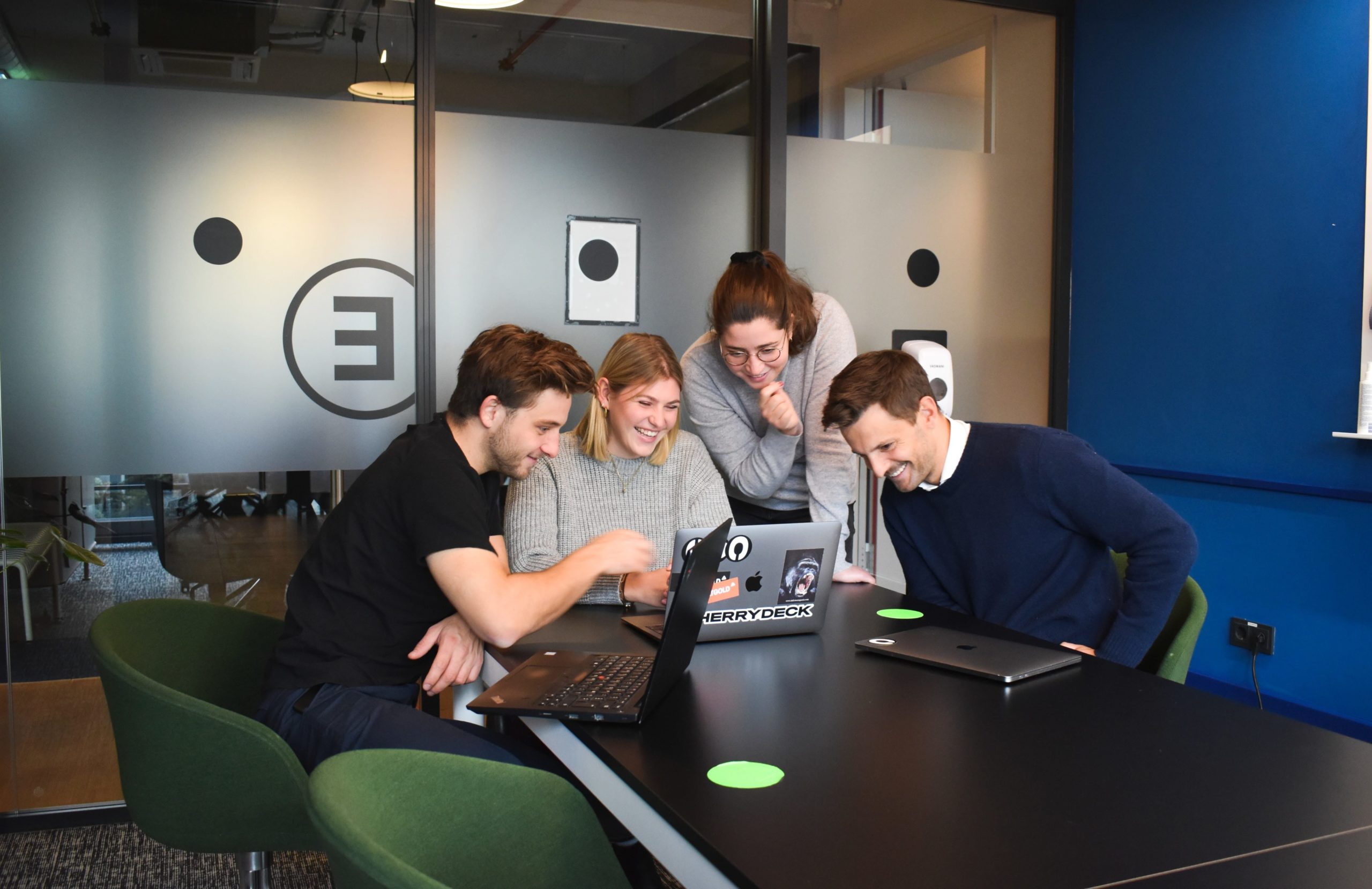 Source: Unsplash
Bonus: 3 Leading UX subreddits
For our fellow Redditors out there:
A community for sharing and discussing UX research: https://www.reddit.com/r/UXResearch/
UX/IA/ID design resources: https://www.reddit.com/r/UserExperienceDesign/
User Experience: https://www.reddit.com/r/userexperience/
Did we leave out your favorite UX Community? Let us know at Contact Us or tag us on social media.
Editor's note: this post was originally published on March 18, 2021 and was updated to stay relevant and comprehensive.