While Userbrain is all-in-all a good user testing platform, it might not be for everyone. People are different as are their needs and projects – therefore we have put together a list of 5 user testing tools that could subside the needs of your project if Userbrain was not your 100% match.
What is Userbrain?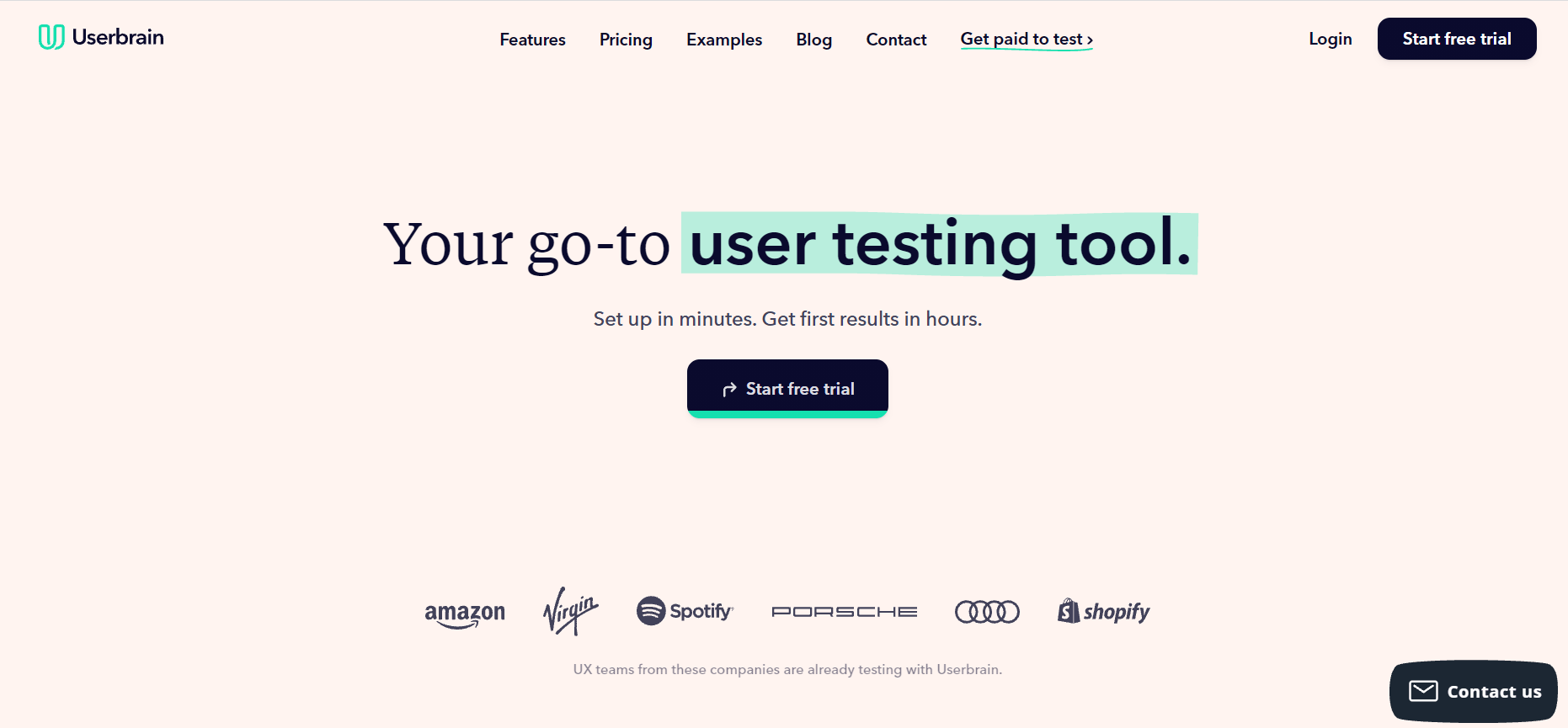 Userbrain is a cloud-based user testing tool that helps to measure and validate CX via continuous feedback, backed by real users. And here comes their biggest flaw – the testers. 
Common Userbrain disadvantages:
Problems with testers
There are more than enough customers unsatisfied with the quality of Userbrain's testers. Some people say that it's more of a hit-or-miss process which doesn't sound tempting at all.
Flexibility
Final result filters are not flexible enough.
No native app testing
However, we all know that there is no app in this world that has it all. Luckily, there are lots of other platforms to choose from that will serve your needs the best. Below we collected some of them worth trying.
Top 5 user testing tools alternatives to Userbrain:
UXtweak

UserTesting

Maze

Userlytics

PlaybookUX
UXtweak
"Having UX lab on every computer is now easy thanks to UXtweak."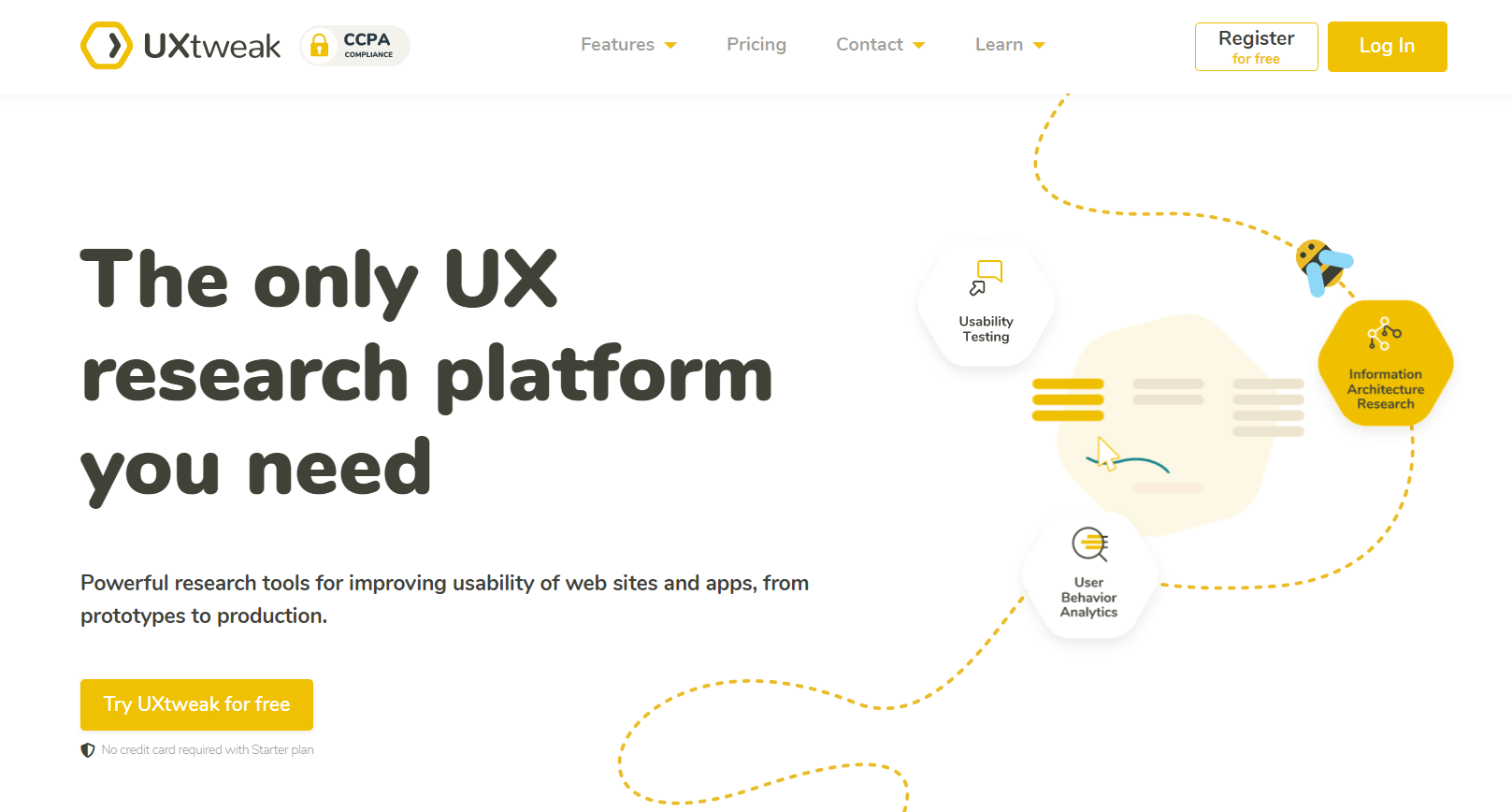 UXtweak provides powerful tools for usability testing of websites, web apps and prototypes, information architecture research, and user behavior analytics. It's a great combination of many useful tools.
Tree testing

Card sorting

Session recording

Heatmaps

Website testing

Recruiting widgets and user panels
UXtweak also recently launched a bunch of new tools such as: 
Let's be frank, they are going to be a real game-changer for any UX project!  You can create a free account and test them right away.
Why should you give it a go?
UXtweak is one of the most complex research tools offering many features under one hood. A great plus is that even with a free plan you have unlimited studies – this means you can test and test as much as you wish, hooray!
Also, the setup is so easy that even your granny won't have any problem using it 😉 
Pricing:
Pro Plan Starting from: 70eur/month
UserTesting
"Within a few hours, get the human insight you need to deliver exceptional products, services, or brands"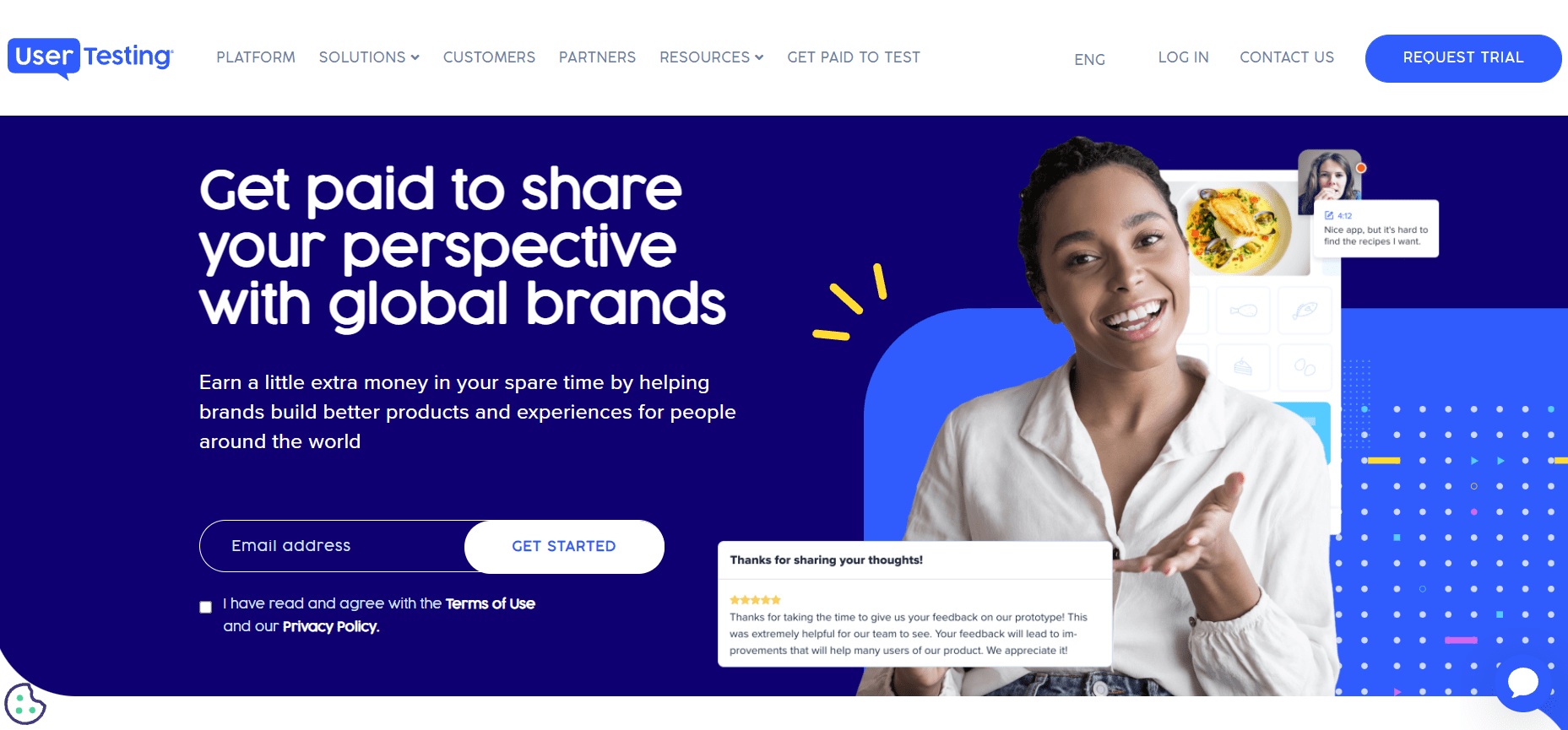 UserTesting was the first unmoderated user testing tool ever.  Since then it had more than enough time to build up the largest number of participants. Their large respondent pool allows customers to receive very fast and quality feedback, with various possibilities to run and analyze their user tests. 
Key features:
Test with everyday people in their natural environment, not a usability lab

Fast Results

First-hand real human Insights
Why should you give it a go?
This is a perfect solution for people who are not fussy about a slightly higher price range and had a bad experience with non-quality testers from the past. UserTesting has a long year's base built of professional reviewers who are reliable.
Pricing:
Pro Plan Starting from: upon request
Pay-as-you-go: upon request
Maze
"The platform empowers agile teams to test, learn and act rapidly to meet organizational objectives."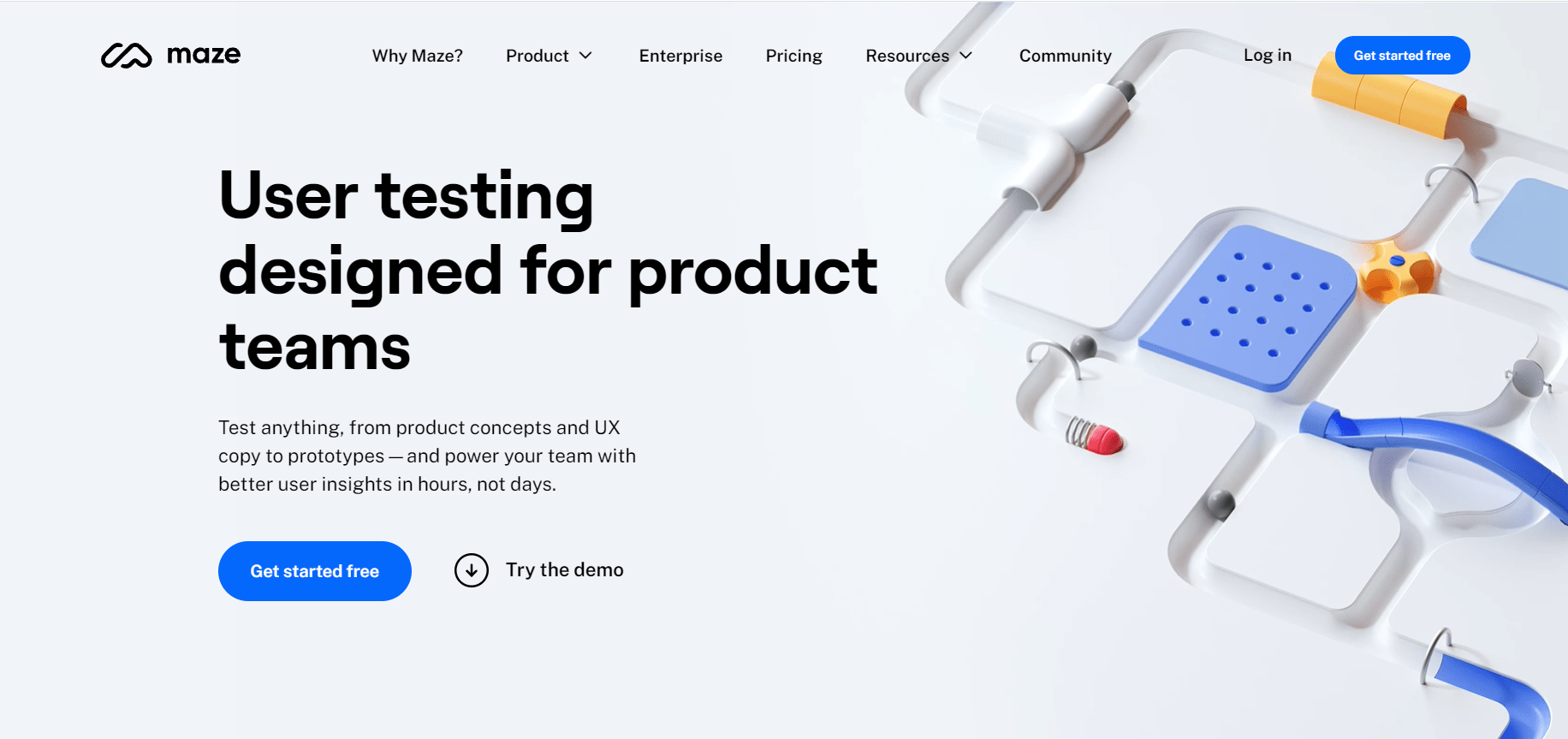 Maze is also a cloud-based software and is designed to help businesses test prototypes, marketing campaigns, user feedback, and design ideas. 
Key features:
Idea and concept validation

Usability testing

Copy testing

Feedback
Why should you give it a go?
Many users claim that it is really fun to use and has a short learning curve. They even have their own community where you can get help when you need it. Competitive pro plan prices.
Pricing:
Pro Plan Starting from: $25.00/month
Pay-as-you-go: N/A
Userlytics 
"A full-featured state of the art platform with a global participant panel"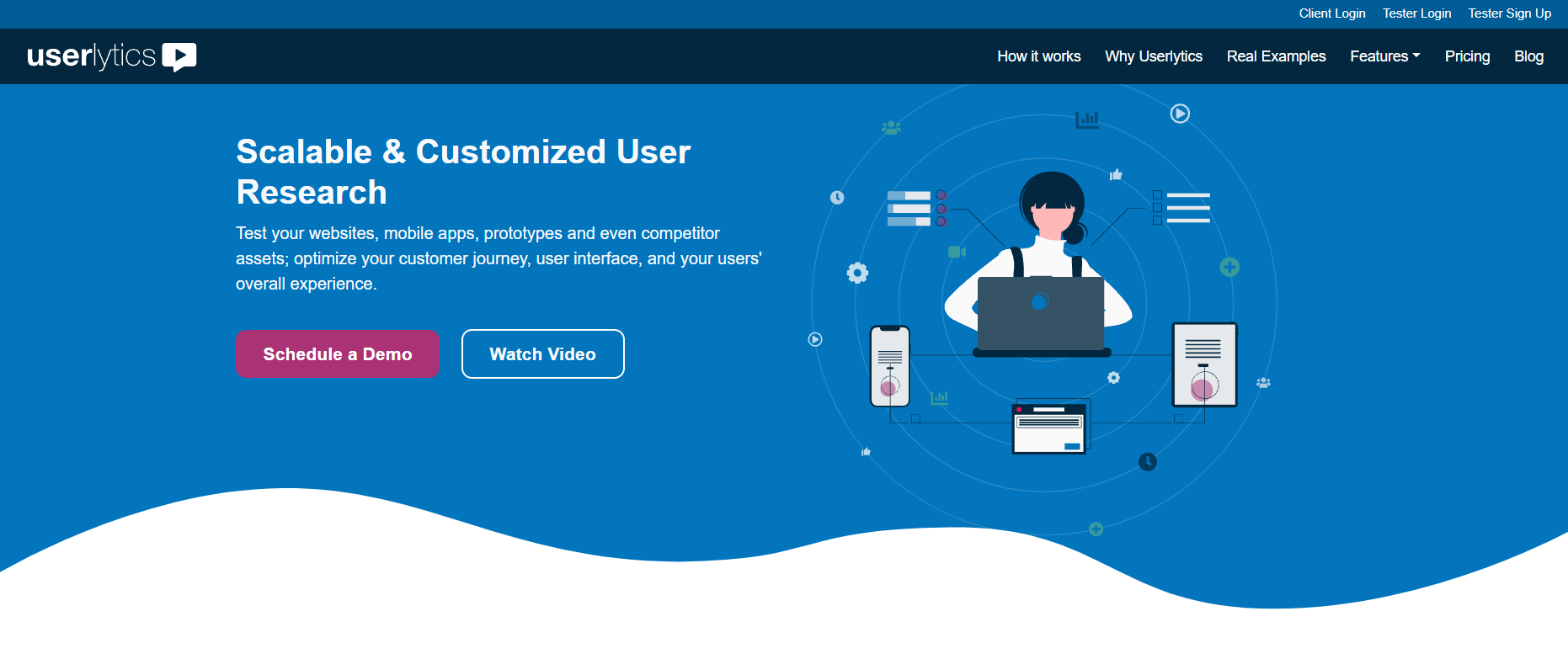 Userlytics is an international cloud-based usability testing platform that serves people for quite a long time and helps small to large businesses test various digital assets such as websites, applications, prototypes, competitors, and more. The solution enables users to optimize the entire customer journey by defining the target audience. 
Key features:
Multi-channel testing

Video features

Prototype testing

User testing for Mobile Apps
Why should you give it a go?
Besides English and German, they support many languages such as Russian, Dutch, Portuguese, or even Chinese. This creates many possibilities for projects in a different language.
Pricing:
Pro Plan Starting from: 399eur/month (subscription)
Pay-as-you-go: 35eur/participant
PlaybookUX 
"We serve everyone – from freelancers to large enterprises. Our tool is democratizing user feedback since everyone deserves to know what their audience thinks."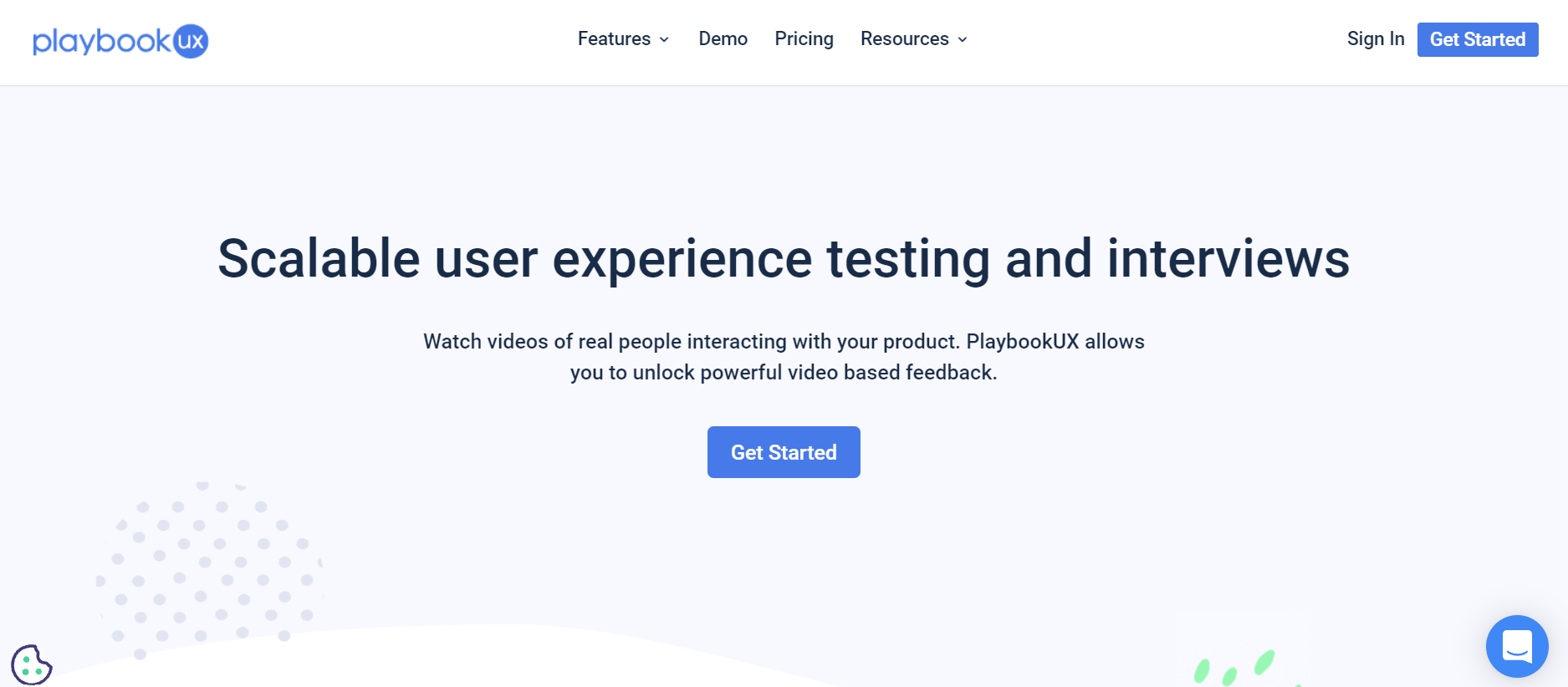 PlaybookUX is a cloud-based user experience (UX) testing solution, which helps businesses of all sizes capture and analyze customer interactions with products, prototypes, and websites. They offer a 7-day-free trial and also pay as you go option.
Key features: 
video-based feedback 

team collaboration

 screen recording

 template management

 cross-browser testing
Why should you give it a go?
Amazing customer service responding within minutes. No robots, real-time people here!
Pricing:
Pro Plan Starting from: $249.00/month
Pay-as-you-go: $49.00/feature
And that's a wrap!
As you could see, all these user testing tools are pretty well done and have their pros and cons. We are so glad we could have presented you a short sum-up of all applications that were under our radar. Now, if you were able to decide which one you gonna try first – our mission here is successfully completed!
 If UXtweak made it to your final selection, we will be happy to welcome you on board!